Motorola officially teases the ThinkPhone
7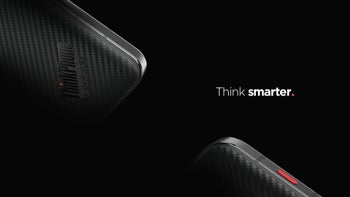 Lenovo's ThinkPad lineup is arguably one of the most iconic laptops to ever exist. The latter is the tech giant's business oriented series, whose iconic design and top-notch performance has consistently made it the favorite of many high-ranking officials.
Now, Motorola will try to replicate the success of the ThinkPad through the lens of mobile technology. The company has officially teased the ThinkPhone, a smartphone drawing heavy inspiration from Lenovo's ThinkPad laptop lineup, via a Twitter post with the hashtag "CES2023".
The latter event will take place between January 5th and January 8th, and will likely serve as the venue for the official unveiling of the ThinkPhone. It should be noted that a launch date has yet to be set. Hence, we still do not know when we can expect the ThinkPhone to hit store shelves.
For those wondering why Motorola is launching a smartphone inspired by Lenovo's ThinkPad devices, the explanation is rather simple. Chinese tech giant Lenovo acquired Motorola from Google back in 2014. Since then, Motorola has been a subsidiary of Lenovo and has served as a primary smartphone division.
According to the tweet, the ThinkPhone will be a "Business-grade upgrade". Besides the obvious play-on-words, the tagline alludes to the fact that the device will likely be marketed as a high-end flagship, with a very particular target audience.
We currently have a fair bit of information regarding the spec sheet of the upcoming device, and judging by most reports, it will be no slouch when in the performance department. While we will likely not be getting a Snapdragon 8 Gen 2, Qualcomm's current flagship chipset, the ThinkPhone is rumored to be powered by the Snapdragon 8+ Gen 1, last year's top Android SoC.
Nevertheless, odds are that, by the end of the week, we will know everything there is to know about the new ThinkPhone.