iPad 3 can run for 9 hours straight on LTE. Here's why
48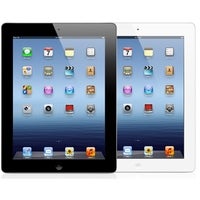 So,
the new iPad
is here, and it sure looks impressive on paper: Retina display, A5X processor with enhanced graphics, and LTE connectivity – all of these goodies while retaining the same great battery life. To be more specific, the new iPad can deliver 10 hours of continuous use on a single charge, or 9 hours if the 4G LTE radio is in use, according to Apple. How could that be possible?
The answer is quite simple actually. While checking out the hardware specs of the new iPad, we noticed that
it comes with a 42.5Wh (watt-hour) battery
. That is nearly twice the capacity of the iPad 2's battery cell, which is rated at 25Wh. However, as a battery's capacity increases, so does its physical size, which explains why the new iPad is slightly thicker than its predecessor. It has a thickness of 0.37 inches (9.4 mm), while the iPad 2 is only 0.34 inches (8.8 mm) thick. Still, not that big of a deal, in our opinion.
For everything related to Apple's new tablet, you can check out all our
iPad 3 coverage
.