iOS users, rejoice! Waze's Spotify integration is no longer an Android-only feature
1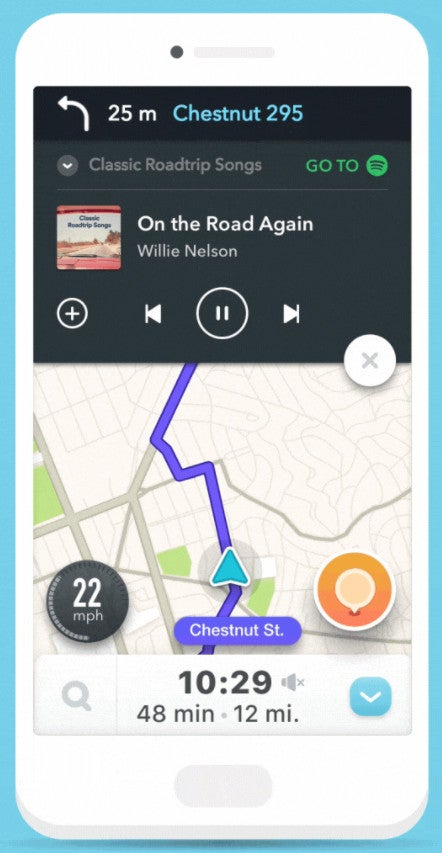 Looking back at
all the new features
Waze added to its mobile app, we can safely say that this is an iOS-first app. Usually, it takes up to several months until Android users get to benefit from the same new features that Waze users on iOS are treated with, but there are exceptions to the rule.
One of these exceptions is Spotify integration, a feature that was added by Waze back in March but only on Android devices. Well, it looks like the exclusivity time is over and iOS users will get to use Spotify integration very soon as well.
The developers have just announced that the integrated Waze and Spotify experience will roll out to iOS users "over the next few weeks." The new feature does more than just sending you Waze alerts and music (or podcast) stream together.
For example, iOS users will be able to switch between Waze and Spotify with just one tap. Also, they will be able to control their song selection and access their customized Spotify recommendations.
On a side note, Waze announced that it has created two Spotify playlists that contain songs inspired by the Waze Community, masterfully curated by music experts at Spotify. They will be delivered along with the update that brings Spotify integration to Waze users.
source: Waze