iOS 8.4 coming June 30, will debut the Apple Music streaming service
2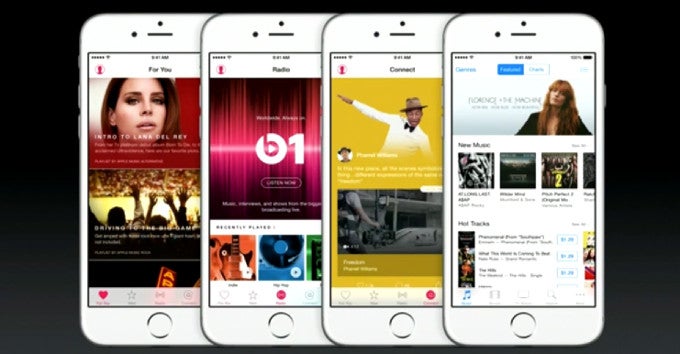 While iOS 9 and related features took the limelight at Apple's WWDC event earlier today, the company plugged in a smaller, but noteworthy announcement: iOS 8.4, which is still in beta, is headed for release.
Starting June 30, the new update will start hitting user devices, and bring a new service to iPhones and iPads — Apple Music. The app will let users listen to music from their favorite artists, so long as they're willing to part with $9.99 every month for a subscription (first three months are free, though). Instead of building a new app, however, Apple is using the existing Music app, which has been re-designed and features improvements such as richer gesture support, global search, and playback controls that will stay with you regardless of what you're doing within the app. Most other changes in iOS 8.4 can be rightfully tagged as 'under-the-hood' and minor.
Interestingly enough, almost as soon as iOS 8.4 goes live, Apple will make an iOS 9 Public Beta available for any user to download and preview the new software. The company didn't burden itself with a specific date, though, so it is possible that up to a month goes by before that happens. More on iOS 8.4 and the iOS 9 Public Beta as we get it.