iOS 10 tutorial: how to quickly rename folders using 3D Touch
24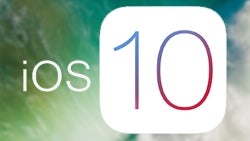 Today, we're going to show you how to easily rename folders in iOS 10 using 3D Touch. At the same time, we'll demonstrate a cool new feature that Apple has baked in iOS 10, namely the ability to glance at the notifications launched by the apps in a particular folder.
Last year when Apple launched the iPhone 6s and iPhone 6s Plus, the highlight feature was called 3D Touch, a pressure-sensitive system that allows for a new dimension of user input. Interesting as the feature was in iOS 9, we've always had the feeling that even more can be done. Sure, it's up to developers to offer support for 3D Touch inside their apps, and we've seen some very useful 3D Touch implementations from developers big and small, but it's Apple's job to better integrate 3D Touch with the operating system.
As it turns out, the iOS 10 developer beta comes puts further emphasis on 3D Touch throughout the OS. In this piece, we're going to demonstrate a couple of them, so let's get to it!
Note that this iOS 10 feature only works on the Apple iPhone 6s and iPhone 6s Plus as earlier models don't have 3D Touch.
That's all to it! Certainly not a revolutionary new feature, but a clever use of the pressure-monitoring 3D Touch nonetheless.