Google Maps is getting better Assistant integration in the latest update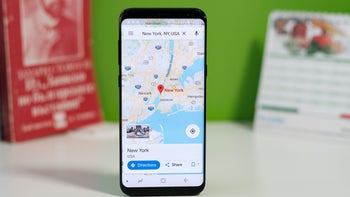 https://www.phonearena.com/A new version of Google Maps is rolling out that features deeper Google Assistant integration for a better and less distracting navigation experience while driving. The feature was first announced at I/O 2018 and reflects a broader trend at Google, of integrating Assistant into as many services as possible.
The new Google Maps update introduces a multi-colored microphone button, that lets you issue out voice commands, as well as a new "listening" animation that plays at the bottom of the screen when you're speaking. Of course, using voice in Google Maps is nothing new, but the Assistant integration introduces a handful of new features that improve the overall experience.
For example, giving voice commands to Assistant happens all in the background, without taking users out of Google Maps. The same goes for calls, which no longer initiate the dialer app, but rather appear in a small Google Assistant pop up within Maps.
According to
9to5Google
, the new Assistant integration is rolling out in the latest stable release of Google Maps – version 10.4.1. Given Google's affinity for staged roll-outs, it's hard to tell how long this feature has been live for certain users, but it is seeing a wider launch in Maps v. 10.4.1.