LG will launch two high-end smart speakers this year
0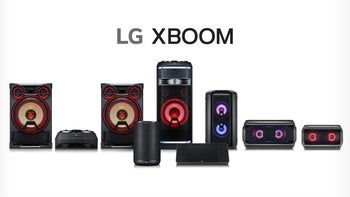 LG will announce a new lineup of Xboom speakers at IFA 2018, some of which will carry the smart, ThinQ branding and have built-in support for Google Assistant. Of course, there will also be a number of non-AI wireless speakers on show, aimed at people who don't want to have conversations with their audio equipment.
2018 marks LG's 60th anniversary, and the South Korean tech giant is driving its audio strategy by focusing first and foremost on sound quality, investing heavily in a wide range of R&D initiatives. LG has partnered with Meridian Audio, whose technology is being implemented in the new lineup of Xboom speakers. Meridian has played a fundamental role in the development and implementation of revolutionary audio technologies such as Master Quality Authenticated (MQA) and also served as the exclusive audio brand for premium carmakers such as Land Rover, McLaren and Jaguar.
At IFA in Berlin this year, LG will show off the following wireless speakers: XBOOM Mini Component, XBOOM All-In-One, XBOOM GO, and two XBOOM AI ThinQ speakers (models WK7 and WK9). As the ThinQ branding suggests, the latter will have built-in support for Google Assistant.
LG keenly touts the sound quality of the WK7 and the WK9:
"Unlike other AI speakers, the quality of the sound from LG XBOOM AI ThinQ isn't just an afterthought [...] LG collaborated with Google to integrate the Google Assistant directly into the product as a home hub, allowing the WK7 and WK9 to control Google Assistant-compatible smart home devices along with LG home appliances compatible with LG ThinQ. The XBOOM AI ThinQ WK7 speaker, currently launching in key markets, will soon be joined later this year by the WK9 with its 8-inch Smart Display for a richer interactive experience."