Facebook's massive outage helped a rival messaging app gain 3 million new users
7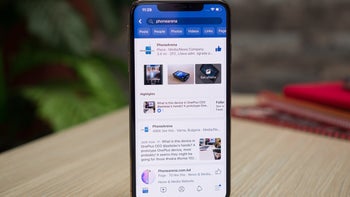 If you're bothered by
Facebook's notoriously shady data harvesting methods
and various other
controversies surrounding the privacy
and security of the social networking titan's user base, it's probably not a good idea to
switch to Instagram
. But there are actually many competing services and platforms on the market that
Mark Zuckerberg does not own
.
One instant messaging app that has been growing at a pretty impressive pace for the past few years noticed a particularly large boost to its user numbers yesterday.
According to its founder, Pavel Durov
, a whopping 3 million people signed up for new Telegram accounts "within the last 24 hours." It's safe to assume that doesn't happen every day for an IM and VoIP service that boasted a grand total of
200 million monthly active users around a year ago
.
While Durov doesn't spell it out for us on his personal Telegram channel, the surge in sign-ups is naturally believed to be connected with
Facebook's most recent worldwide outage
. A massive number of Facebook, Instagram, and WhatsApp users reported problems logging in to their accounts yesterday, and incredibly enough, the main social networking platform is still down for some people.
Even though that seemed to boost the action (and jokes) on Twitter, where Facebook itself confirmed the issues, Pavel Durov suggests his app may have had more to gain thanks to its "true privacy and unlimited space for everyone." Then again, Telegram had its fair share of scandals and controversies back in the day as well,
disappearing from the iOS App Store
at one point due to suspicions of rampant child pornography content spreading.
The app is also
banned in countries like Russia
and China, although the reason for that might actually convince more people in the Western Hemisphere to switch from Facebook or WhatsApp to Telegram. Namely, a strict policy on sharing user information with government authorities.