Facebook is in hot water for combining data from different sources without user approval
5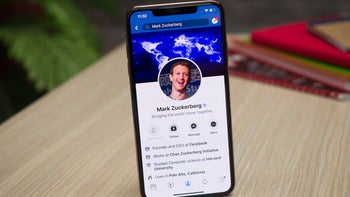 Mark Zuckerberg's grand plan to
combine Facebook Messenger, WhatsApp, and Instagram
into one gigantic
iMessage-rivaling chat service
might soon be met with more than skepticism by the industry's regulatory authorities around the world.
One such agency, called the Bundeskartellamt, or the Federal Cartel Office, has already
taken issue with Facebook's intrusive practices
of combining user data from different sources. These will obviously only get worse if the social networking giant does end up merging its three flagship products, although users are likely to be better informed of what sort of data they're giving up.
That's the biggest problem with what Facebook is doing right now in Germany (and practically everywhere else), as discovered by the aforementioned local watchdog after an investigation of nearly three years. Going forward, it will only be possible to combine data from Facebook, Facebook-owned services like WhatsApp and Instagram, and random third-party websites with the user's express consent and thorough description of these collection methods.

If consent is not given, Facebook will need to "substantially restrict its collection and combining of data." In other words, information shared with WhatsApp and Instagram will "remain with the respective service", as Facebook can no longer assign it to user accounts on the company's main social networking platform.

Facebook will also have to stop harvesting data from third party websites including "Like" or "Share" buttons altogether. This is particularly important, as Germany's Federal Cartel Office discovered a "data flow to Facebook" is initiated as soon as these types of websites are accessed, even if you never scroll over or hit a "Like" button.
In response to these findings and the decision to impose "far-reaching restrictions in the processing of user data",
Facebook argues
"using information across services helps to make them better and protect people's safety."

While that may well be the case, no one is saying Facebook can no longer combine data from its various services and apps. But users definitely need to be better informed of these sketchy practices, and something tells us more countries will soon follow Germany's example. That said, an appeal will come first as Facebook wants to overturn the ruling so that "people in Germany continue to benefit fully" from all its services.