Uber app now allows you to book a COVID-19 vaccine appointment and get there in time
According to the CDC
, 43% of US citizens have received at least one COVID-19 shot, and 29.5% are fully vaccinated. These numbers are still quite low, as for herd immunity to work
80 to 85% of the population need to get the two COVID-19 shots
.
Thanks to a collaboration between
Uber and Walgreens
, you're now able to book a vaccine appointment and get an Uber to take you there straight from the Uber smartphone app. The new feature was unveiled today in a
global announcement from Uber
.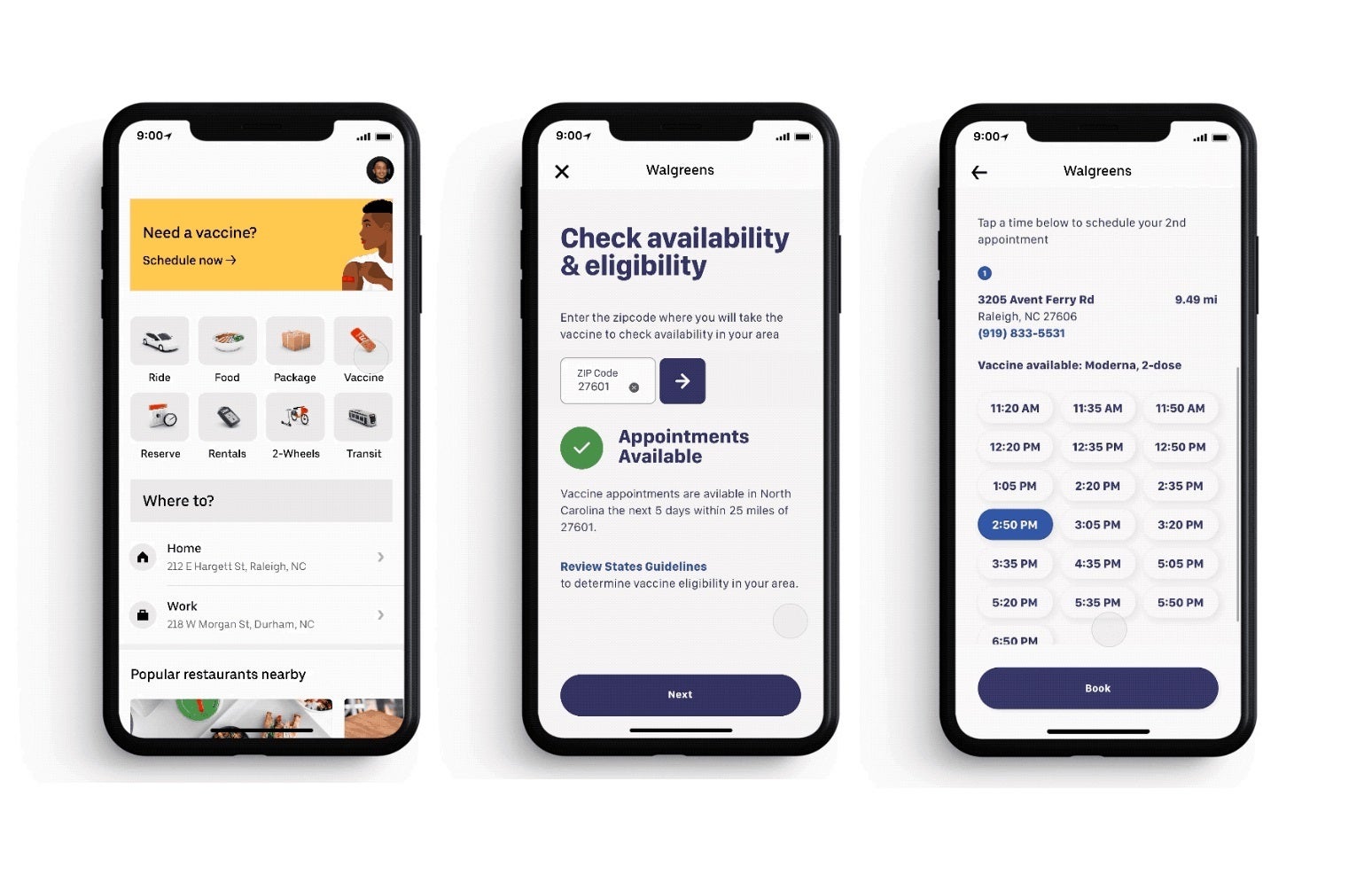 Starting today, people should begin to see a new "
Vaccine
" option in their Uber app, allowing them to book a vaccine appointment in a Walgreens pharmacy center in their area. You type in your zip code and then select the time and you're ready to go.
After booking your appointment, you'll have the option to reserve a ride to take you there, and also receive a notification so you don't miss your appointment.
"We're committed to helping ensure that transportation is not a barrier to getting vaccinated. We know that by making it easier to get to an appointment, more people will get vaccinated,"
said Uber CEO Dara Khosrowshahi.
"By partnering with Walgreens, our goal is to make getting that shot as easy as booking a ride with Uber."