Apple working on 'Apple Pay Later' service with Goldman Sachs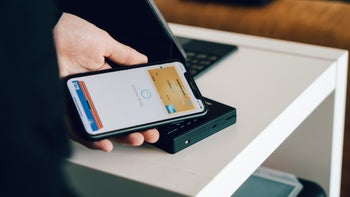 Apple
is rumored to be looking into a service that will allow you to pay in installments for any purchase via Apple Pay, according to
Bloomberg
. It looks like companies like PayPal and Affirm have a new player to look out for.
Apple is working on this endeavor in partnership with Goldman Sachs Group, which will function as the lender for the loans required to carry out the installments. The two have been working together since 2019, particularly in regards to the Apple Card. However, it seems this new service has no connection to that and will only be related to Apple Pay.
The service would pair beautifully with Apple's plan to transform your iPhone into the only thing you need to take with you outside. The buy now, pay later option will further incentivize iOS device owners to ditch their credit cards and use Apple Pay. The end goal here – to get even higher income from the percentage the company takes for each transaction.
Apple Pay Later - the process itself
To use the service, users will first have to send an application through the Apple Wallet app and wait to be approved. In the application, they have to add a copy of their ID card. When you are finally all set up, you will have the option to choose between two payment plans.
The first option, named 'Apple Pay in 4', is to pay the amount in a span of four installments every two weeks. If you choose this one, there won't be any interest added. The other option is for more prolonged periods and is called 'Apple Pay Monthly Installments' and will include an interest rate.
Neither the big A nor Goldman Sachs have given any additional information about the interest rates for the monthly installments. Both have also remained silent on this rumored new service.