Apple's iPhone SE is dead, and with it the age of compact phones is officially over
21
This article may contain personal views and opinion from the author.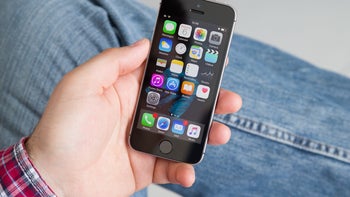 Remember how predictable Apple's product announcements used to be back in the day? That all changed with the 2013 introduction of the "low-cost"
iPhone 5c
, followed by the
first plus-sized version in 2014
, a return to the family's compact roots with 2016's
iPhone SE
, and the first three-model lineup last year.
Granted, it was time, even though the iPhone SE has no problem running the
latest iOS version
and could well receive the next one too. You can also still purchase it from a number of US retailers and carriers with prepaid plans at ultra-low prices, not to mention a whole army of trusted eBay sellers.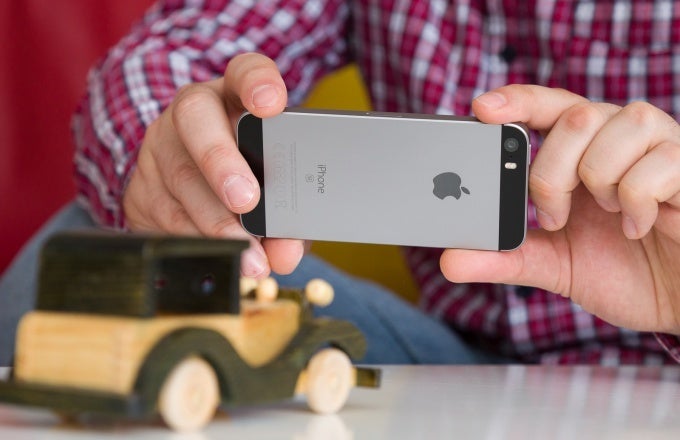 The fact remains this is a dead phone walking, truly marking the end of an era. In case you haven't noticed, mobile devices are getting bigger and bigger. Because jumbo-sized screens are now the norm, we don't even use the term "phablet" anymore.
While Steve Jobs is spinning in his grave, we'd like to take a moment and pay this entire market segment our respects by analyzing what went wrong.
The iPhone 6 started it
Three long years after the launch of Samsung's original Galaxy Note, Apple finally caved and unveiled its first "iPhablet", which was physically larger than the Note 4, but with a slightly smaller screen.
The 5.5-inch
iPhone 6 Plus
and 4.7-inch
iPhone 6
sold like hotcakes, despite build quality concerns, making the 4-inch
iPhone 5s
feel like a relic. The
6s
and
6s Plus
didn't change much, but then the
iPhone SE
came to follow in the footsteps of a completely archaic 5s.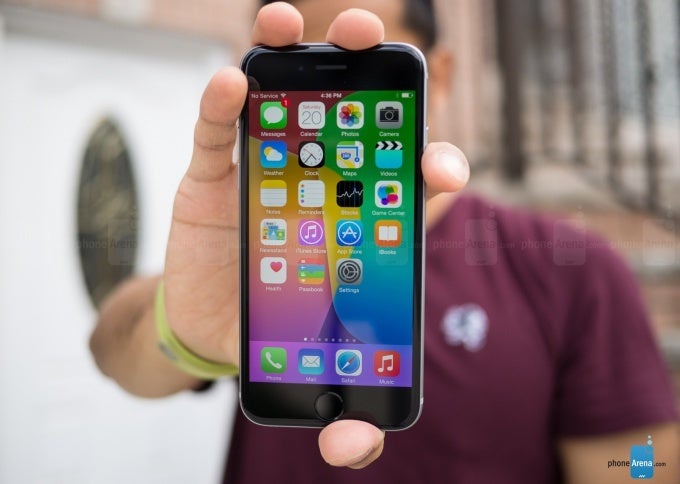 Tiny by today's standards, the iPhone 6 was much larger than the 5s

Apple had definitely learned from the 5c's mistakes, putting the same processor on the SE as on the 6s, but it may have been too late for compact handsets. Specific sales numbers for specific iPhone models are always hard to come by, but it's enough to take a look back at Apple's April - June 2016 financial report to find out everything we need to know.
Total iPhone shipments during the SE's first quarter in stores were down year-on-year, although Apple obviously didn't release anything in the first half of 2015.
Fast forward to today
, and the iPhone SE US market penetration is below that of the 6, 6s, and 6s Plus.
Bottom line, the world might be regretting Apple's last 4-incher, but while alive, this simply wasn't popular enough to warrant
a follow-up effort
.
Diversity is not Apple's game
It's true that the Cupertino-based tech titan is currently selling more hardware than ever. We're talking three new iPhones, one of which is still unavailable, four older ones, as well as four different iPads, a bunch of Macs, two Apple Watch generations, a HomePod, and so on.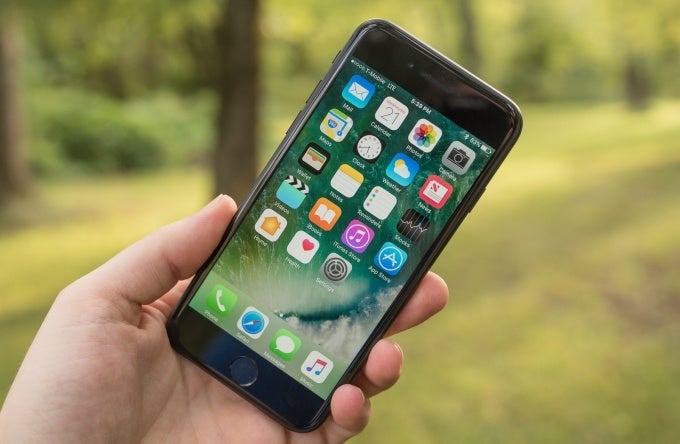 The iPhone 7 is still around, but only for one more year

But that's precisely the reason why the company needed to discard an older, less successful product. Keeping the OG iPhone SE around would have meant lowering its price to an unsatisfactory level in terms of profit margins generated.
Meanwhile, releasing an upgraded model would have further complicated a product lineup that's
reportedly already causing headaches for next year
. It's unclear how many 2019 iPhones are in the pipeline, but the slow transition to 5G means Apple needs to keep its options open.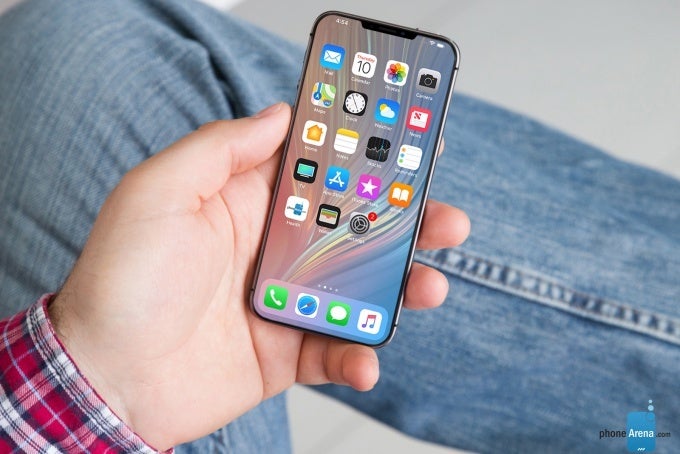 This was an interesting iPhone SE 2 concept, but it would have been tricky to market
At the end of the day, an iPhone SE 2 inherently viewed by many as an inferior product to both 2017 and 2018 iPhone X-series devices would have sent the wrong message. Don't listen to
Tim Cook
. Apple doesn't want to "serve everyone." That's not a criticism as much as it is an objective evaluation of an immensely successful business model.
Get it while you still can
Should you still buy the iPhone SE? If you're the nostalgic type or simply like to hold your handset in one hand without any sort of maneuverability concerns, why not?
A glowing review
from two and a half years ago no longer means much, but iOS 12 should run (relatively) smoothly on this little guy, and the Apple A9 chipset probably hasn't aged that terribly.
The iPhone SE even has one of those Touch ID fingerprint sensors some people are starting to regret, not to mention you can have this device free of charge. All you need is a
switch to Metro by T-Mobile
.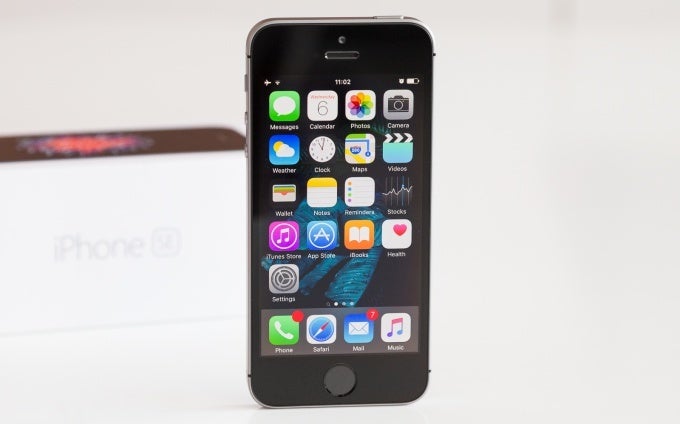 Last but not least, quickly browsing eBay turns up a number of attractive listings, including one for a
$120 refurbished iPhone SE
with a 60-day warranty, and
a couple
for
$150 refurbs
in "good cosmetic condition." You might want to hurry, though, as inventory is no doubt limited.
Et tu, Sony?
In closing, we have to point out it's not right to throw the entire blame on Apple for the slow death of compact phones.
Samsung's last "mini" version of a flagship
came out four years ago, while the recently released low to mid-end
Galaxy J4+ and J6+
are both huge.
Most Android device manufacturers have long adhered to the "bigger is better" doctrine, regardless of the price bracket. Only two of the ten
best ultra-affordable unlocked smartphones
around come with smaller than 5.5-inch screens. Even all those crazy cheap Android Go handsets available stateside measure at least 5 inches in display diagonal.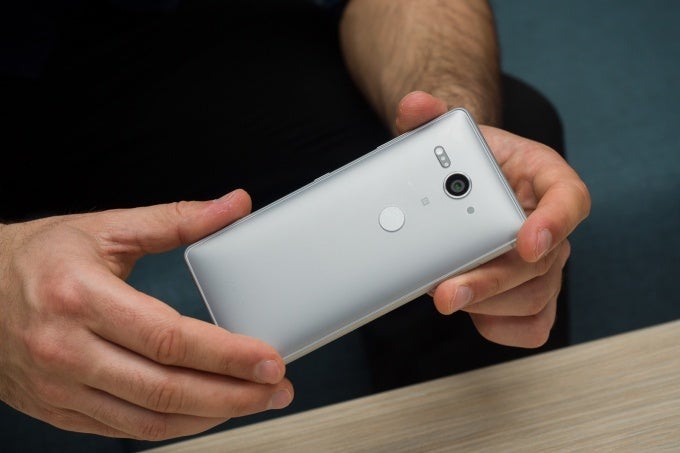 This is what passes as a compact phone nowadays
But the icing on the (funeral) cake came from Sony, which was the last big proponent of diminutive smartphones. Technically, the Xperia Compact series is alive and well, although the
flagging mobile division
of the Japanese giant is certainly stretching the definition of the word "compact."
The
Xperia XZ2 Compact
comes with a 5-inch screen, which is only 0.3 inches smaller than that of the original Galaxy Note behemoth. Bezels are thinner, of course, but this is still a significantly taller and wider device than the iPhone SE.
With the
Xperia XZ3
adding 0.3 inches to the XZ2's diagonal, we probably shouldn't rule out an early 2019 release of a 5.3-inch or so Xperia XZ3 "Compact." Oh, well, at least the 4.5-inch
Xperia XZ1 Compact
is still available...
for a somewhat excessive $400
. You may want to buy a couple of those, because small phones are quickly becoming a thing of the past.