You can now get a free iPhone SE or $49 iPhone 6s when you switch to MetroPCS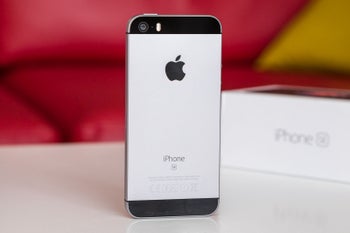 T-Mobile daughter operator MetroPCS is a great option for folks who prefer prepaid wireless service providers, and not just thanks to its comprehensive coverage, top-rated customer support, and
very reasonable plans
.

Every once in a while, you can get fairly popular, well-reviewed smartphones heavily discounted or even completely free of charge from Metro, and this back-to-school season is one such special occasion.
There are no less than four enticing deals you should consider if you're looking to switch sides in the increasingly heated US carrier wars or bring your own device to MetroPCS. First, and most excitingly, the
iPhone 6s
can be had for a crazy low $49. Yes, we're talking about a nearly three year-old "iDevice", but Apple is still charging a whopping $449 and up for an unlocked variant, also planning to upgrade the 4.7-inch oldie to
iOS 12
.

You'll need to port in an existing wireless number from a carrier other than T-Mobile, and sign up for an unlimited LTE plan starting at $50 a month, two requirements you'll also have to meet if you're interested in Metro's second new special offer.
This basically lets switchers pick up the
iPhone SE
,
Samsung Galaxy J7 Prime
,
LG Stylo 4
, or
Moto E5 Plus
for $0, shaving $200 off any handset available from MetroPCS. You can get a free
iPhone SE
even if you're an existing subscriber or a new one with no number to port in, but only if you want two copies and are willing to pay $150, which is the "everyday" low price of one 32GB unit.

Finally, the latest BYOD (bring your own device) promo comes with pretty much no strings attached. Simply activate an unlocked GSM phone on MetroPCS, and your second month of service on "select plans" is on the house.