Let's not give up on Sony as a major smartphone vendor yet
36
This article may contain personal views and opinion from the author.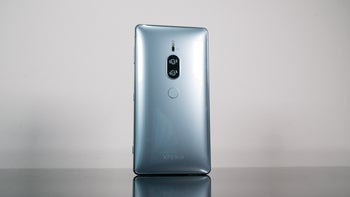 Only '80s kids probably remember this, but there was a time, not that long ago, when the war for mobile industry domination was carried on between Nokia, Motorola, and Sony Ericsson rather than Samsung, Apple, and Huawei.

Of course, unlike Nokia, Motorola, and even Samsung, Sony has never been primarily focused on manufacturing and marketing phones. The Japanese multinational conglomerate corporation was founded in 1946 (yup, over seven decades ago), joining forces with Swedish networking and telecommunications veteran Ericsson in 2001, at a point in time when global mobile phone sales had already crossed the 400 million yearly unit barrier.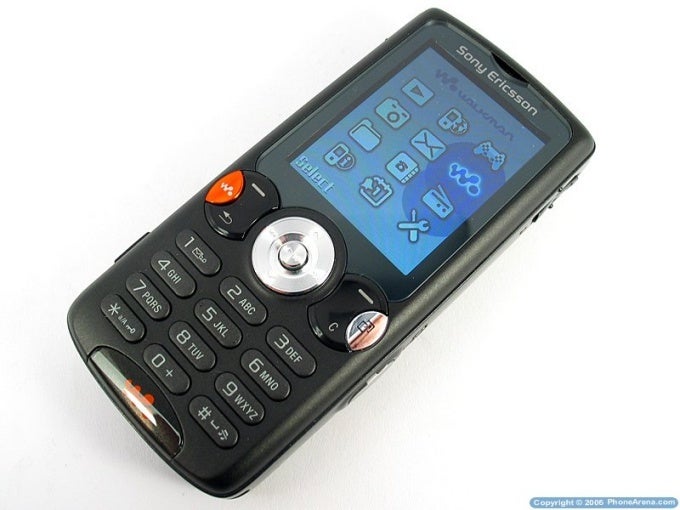 The Sony Ericsson W810 was one of the brand's top-selling phones more than a decade ago

Sony Ericsson reached its volume peak in 2007, shipping more than 100 million devices around the world, largely standing out with capable cameras and advanced audio technology inspired by the company's legendary Walkman line of portable media players.
But
something happened in 2007
that rocked the mobile industry to its foundations, and Sony Ericsson was just one of several brands unable to keep up with Apple and then Samsung's innovation tempo and marketing brilliance.
As they say, the rest is history, but perhaps Sony can still stage a comeback.
Just how bad are things right now?
In short, pretty bad. Not for Sony as a whole, obviously. The company made an overall profit of about $6.6 billion for the fiscal year ended March 31, 2018 on $78 billion sales. But do you care to guess how much of that profit actually derived from the Mobile Communications business segment? That's right, zero.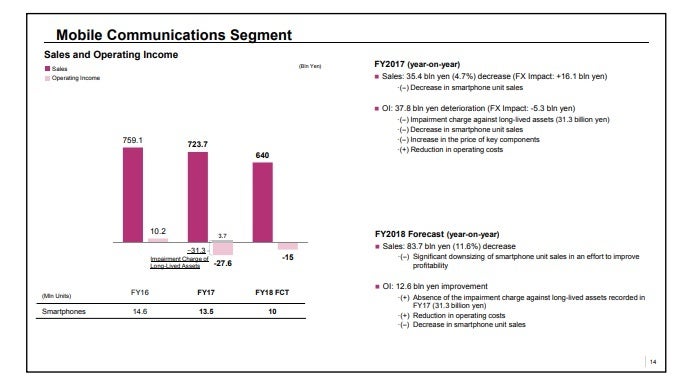 Believe it or not, Sony expects smartphone sales numbers to decline even further this year

Worse yet, Xperia smartphones generated a loss of $250 million after barely selling 13.5 million units. This wasn't the first year Sony's mobile division proved unprofitable either, and if you're looking for a little perspective, Huawei shipped 54 million smartphones during Q2 2018 alone, while Oppo ranked fifth, with a whopping 29 million units of its own.

In the grand scheme of things, Sony feels like an increasingly irrelevant smartphone vendor, which begs the obvious question - why not give up and further ramp up the focus on lucrative departments like motion pictures, music, gaming hardware and software, home entertainment, imaging sensors, and semiconductors?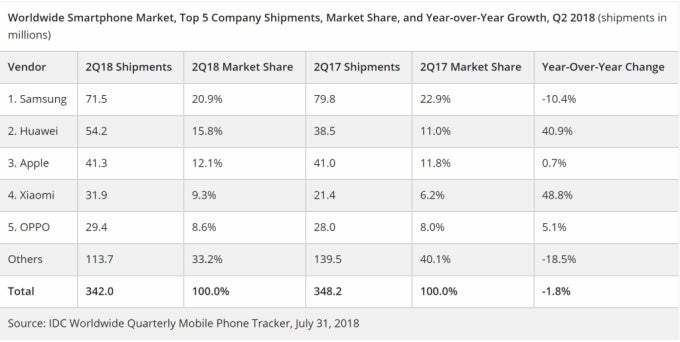 The easy answer seems to have
something to do with 5G technology
, which Sony hopes will help change the status quo. But even if that doesn't turn out to be the case, this is a smartphone brand that deserves to stick around for a multitude of reasons.
A risk taker and a trendsetter
Sony's flagship smartphone designs may seem repetitive and boring now, but they weren't always like that. 2012's Xperia S looked as unusual back then as it does now, the Xperia Z was one of the first mainstream water-resistant handsets available in the US and Western Europe, the Xperia Z Ultra adopted a 6.4-inch display that seemed bonkers back in 2013, while 2015's
Xperia Z5 Premium
boldly went where no other mobile device dared to go before, sporting 4K screen resolution (3840 x 2160 pixels).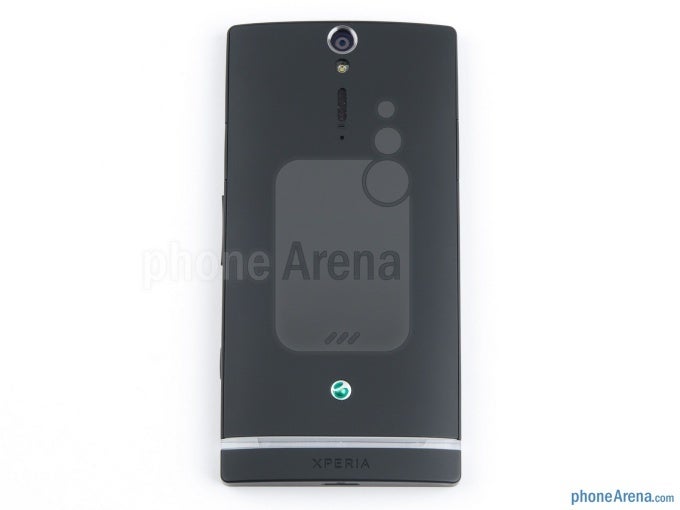 That Sony Xperia S was quite an odd duck, wasn't it?
Granted, even though the
Xperia XZ2 Premium
matches that incredible pixel count, 4K-capable smartphones haven't caught on, as they're not really noticeably sharper than, say, the 2960 x 1440
Galaxy Note 9
or even many 2160 x 1080 high-enders.

Still, this goes to show Sony isn't afraid to experiment, and just like water-resistant phones, odds are other similar risks will end up paying off in the long run. The company just has to be willing to keep trying.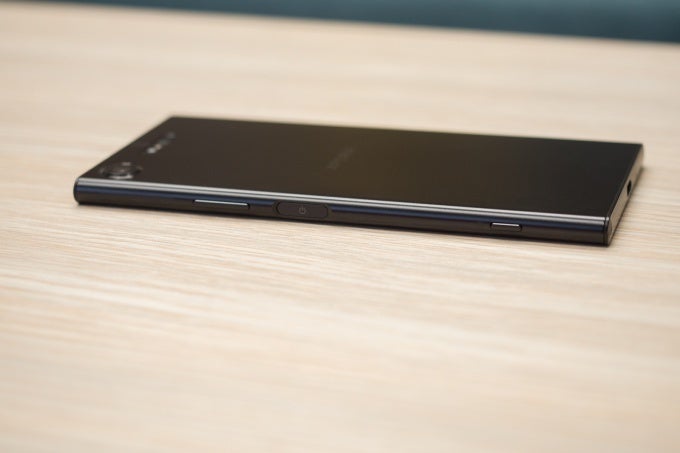 Can you spot the fingerprint reader in this picture?
Ironically, Sony appears to have abandoned a trademark design quirk that companies like
Motorola
and Meizu are now starting to embrace, namely the side-mounted fingerprint sensor. In terms of
trends the company is stubbornly resisting
, many people like to deride the notch, but Sony needs to come up with a way to reduce screen bezels. The
Xperia XZ2
and XZ2 Premium are simply not on par with their price range rivals when it comes to screen-to-body ratio.
Compact phones and software updates matter
How exactly did companies get the idea smaller phones are out of fashion? For crying out loud, if
hardware keyboards are coming back
, surely there's still a market for compact handsets as well.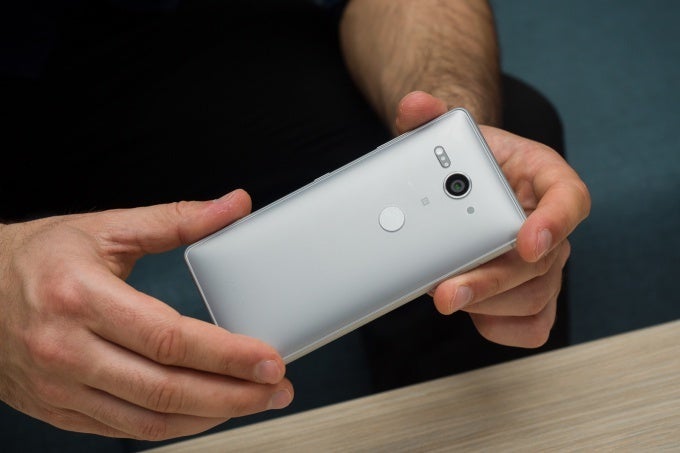 Bigger is not always better
We're talking actual compact phones, mind you, and not those that are compact
considering
how huge their screens are. Like the 5-inch
Xperia XZ2 Compact
. And the 4.6-inch
XZ1 Compact
, and the 4.6-inch X Compact, and the 4.6-inch Z5 Compact. Apart from an easy to maneuver body, these four have top-shelf specifications in common, proving you don't need to make all kinds of performance compromises to go small.
That's something that needs to continue being a thing, and we also need Sony to remind us a major software update can be delivered to a non-stock Android phone (
or five
) in a timely manner.
The technology is there
Let's circle back to the company's aforementioned profitable divisions for a second. Notice anything interesting? No, not that Sony Pictures bounced back after the whole North Korean hack debacle a few years back.
What's interesting is that Sony makes good money off semiconductors and electronic components. We're talking image processors, image sensors, laser diodes, OLED panels, and so on.
Do you think it's a coincidence that Sony launched
the world's first smartphone
capable of recording 960 fps Super slow motion video in HD quality last year, then
the first device with Full HD support
for the same feature in 2018? That's in-house magic right there, and it's just one of the reasons why Exmor camera sensors are considered some of the very best available today.
In fact, they're so good that Samsung still doesn't rely exclusively on its own
super-advanced Isocell solutions
for
Galaxy S-series flagships
. Granted, Sony could always decide to kill its in-house smartphones and keep selling cutting-edge components to other companies, but wouldn't that be a majorly wasted opportunity?
Keep being you, Sony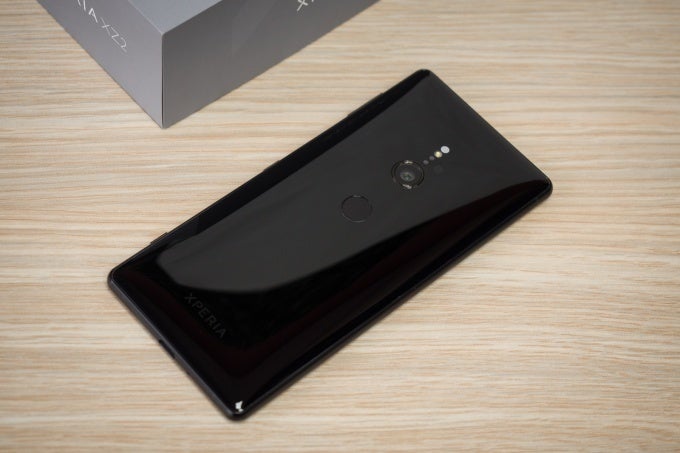 At least in part, this is clearly a company playing its cards right. What needs to be fixed is
the pricing strategy
of high-end Xperias. There's nothing wrong in sacrificing volume for profit margins, but right now, sales numbers are microscopical and profits nonexistent.
The company has to start taking big risks again, but at the same time, keep the things that are working unchanged. Sprinkle some 5G innovation on top, and sooner or later,
things will turn around
.