iPhone XS and XS Max deemed commercial hits by analytics firm, holiday sales to remain steady
47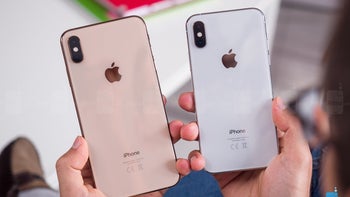 As Apple is unlikely to share official iPhone XS and XS Max sales numbers anytime soon... or ever, our best chance of objectively evaluating the commercial success of the two
well-reviewed
but exorbitantly priced handsets is to rely on third-party research.

The newest estimations come from Flurry Analytics, a company with claimed "insight into 2.5 billion devices worldwide." The analytics firm is done crunching the numbers for the first week of iPhone XS and XS Max sales (September 21 - 27), finding the two already accounting for a combined US market share of 1.1 percent.
That basically means one in 99 iPhones in circulation stateside was either a XS or XS Max by September 27, trumping the current market penetration of the ancient 4S and 4. That may not sound very impressive, as the iPhone 5 and 5C remain more widely used than their most modern upgrades, but these are significantly higher numbers than those posted by the 8 and 8 Plus last year.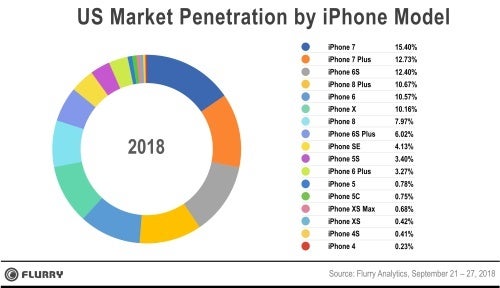 One week in, the two LCD screen-sporting devices had barely reached 0.76 percent share, although obviously, it's not entirely fair to compare the iPhone XS and iPhone 8 duos.
Rest assured, as Flurry found a way to make the comparison right, nonetheless concluding the
iPhone XS and XS Max
are hits. The two, along with the discounted
iPhone X
, apparently generated 7 percent more revenue in total between September 21 and 27 of this year than the iPhone 8, 8 Plus, and X during their first week on the market.

We're talking iPhone 8 and 8 Plus revenue achieved between September 22 and 28, 2017, combined with iPhone X results estimated for the November 3 - 9 period of last year.
Flurry Analytics expects this "trend" to "continue over the holidays", naturally "supported by the release of the XR", which many experts reckon will be
the true blockbuster of the series
, albeit with thinner profit margins and smaller gains per unit.