Apple is in a quandry over 2019 iPhone pricing thanks to 5G Android models
49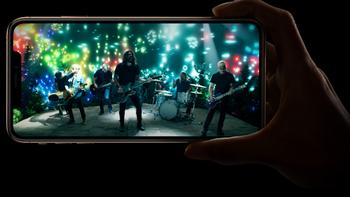 It's only been one month since the 2018 Apple iPhone models were unveiled, but it seems as though it is never too early to talk about next year's phones. According to sources inside Taiwan's handset supply chain, several big name Android phone manufacturers plan on launching 5G compatible phones next year, even if the next generation connectivity standard isn't widely available until 2020. The sources say that 5G handsets from manufacturers such as Samsung, Huawei, Xiaomi, Oppo and Vivo could be released in 2019.
And this is going to have an impact on what Apple does. If Apple decides to stick to 4G for 2019's lineup, the question is how could it justify raising its prices if the competition offers 5G handsets at lower costs? Some believe that Apple will introduce dual mode 4G/5G devices next year, with the first 5G iPhone priced at $1,299. If Apple does decide to go with 5G in 2019, the company could lower the price of its current models and sell them to those who are not yet ready to switch to 5G service.
One idea mentioned by Taiwan's handset supply chain would be for Apple to get its feet wet in 5G by offering an entry-level 4G/5G model in 2019 that would be priced in the range of $899-$999. This could, however, affect negatively impact sales of the 2018 models that would still be available.
Apple has been lauded in the business world for its ability to determine optimal pricing of the iPhone. The introduction of 5G is presenting Apple with a challenge. And to make this even more confusing, Apple is expected to have a major redesign for the iPhone next year,
reportedly adding 3D scanning capabilities to the handset's rear-facing camera
. If Apple does decide to stick with 4G only for 2019, or go with an entry-level release of 5G capable phones, the redesign could be put off until 2020.