ZTE working on a standalone Android Wear smartwatch with US release in mind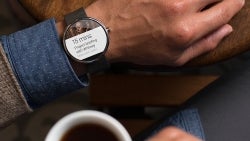 2016 saw a dearth of Android Wear smartwatches, but the platform still has ways to go. Google is working on Android Wear 2.0, which is scheduled for release in the first half of 2017 along with two new Google-made smartwatches to showcase the operating system. At CES 2017, Chinese mobile technology maker ZTE confirmed its ongoing work on an Android Wear device to be launched later in the year. The company is partnering up with one of the four U.S. national carriers to sell the watch, which will be enabled with LTE connectivity and will be capable of standalone operation. ZTE says it will be able to deliver better battery life than competing products, too. Smartwatches tend to require charging every day, and improving battery longevity is a difficult task due to space constraints.
The smartwatch market is in a disheartening state, with device shipments falling by 51.6% year-over-year in the third quarter of 2016. Most vendors have been focusing on fitness tracking devices with their clear selling points and respective consumer interest. Some, like LG, Huawei and Lenovo-owned Motorola are retreating from the category, not following up on their 2015 models throughout 2016 and reluctant to work on new wearables for 2017. LG, however, has been working with Google on a project based on Android Wear 2.0, suggesting that there may be new Android wearables on the horizon.
ALSO READ
Recommended Stories