Mid-range ZTE Blade V8 is announced with dual camera for bokeh effects and 3D photos
1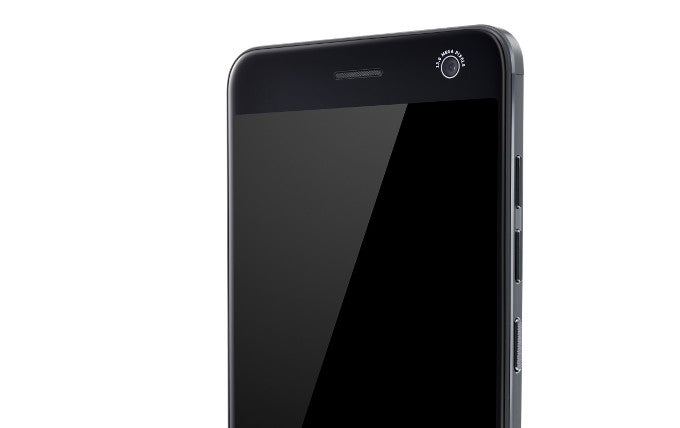 We already got to see a couple of new ZTE phones at CES, the
ZTE Hawkeye
and the
ZTE Blade V8 Pro
, but it looks like the company had yet one more announcement to make – that of the ZTE Blade V8. What we're dealing with is a new mid-range Android model targeted at the younger crowd, and the camera is looking like its biggest selling point.
The ZTE Blade V8 has a 13MP front-facing cam with flash for pretty selfies, but the main shooter on this one is undoubtedly more exciting. On the back of the phone we have a dual-camera setup where a main 13MP camera is paired with a 2MP secondary cam. This allows various effects to be applied to the image, including background blur (a.k.a. bokeh) similar to that of professional cameras – nothing new really, but still fun to play with.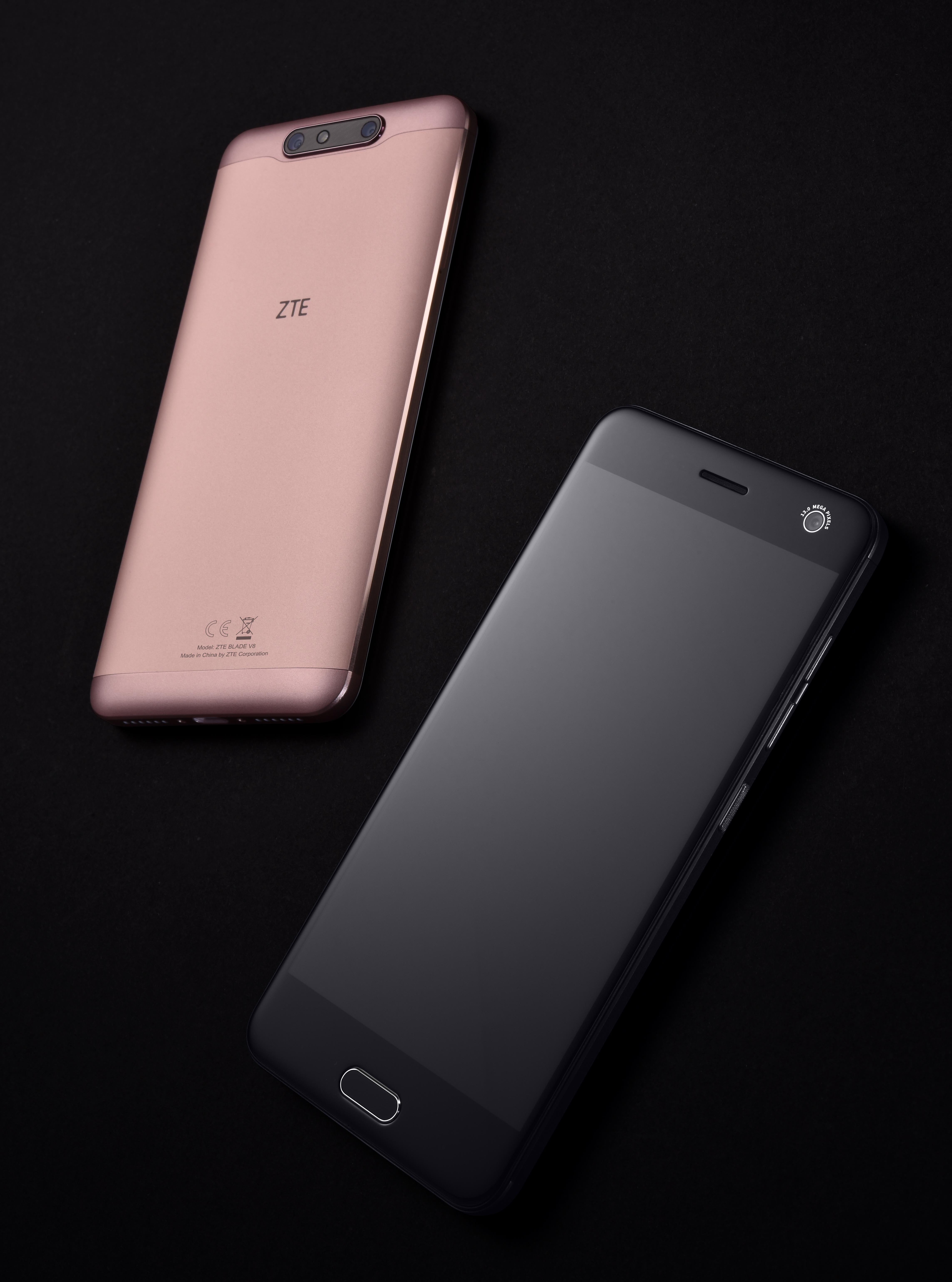 Another feature being highlighted is the V8's ability to take 3D photos. The phone can't display glasses-free 3D, mind you, and we're not really sure what these 3D images will look like, but the press release describes a process where you take multiple photos from different angles which are then combined into a single 3D shot.
Camera aside, the ZTE Blade V8 has mid-range written all over it. Specs include a Snapdragon 435 chip, a 5.2-inch Full HD display, a 2730mAh battery, a fingerprint sensor, and LTE support across a multitude of bands. Also, the phone will come in two configurations: one with 2GB of RAM and 16 GB of storage, and another sporting 3GB of RAM and 32GB of storage. All that gear is packed inside a metallic body only 0.3 inches (7.7 millimeters) thick at its slimmest point.
From the looks of it, the ZTE Blade V8 isn't going to launch in the US. And that's okay: US youngsters in need of a budget-friendly Android phone will have the ZTE Blade B8 Pro to consider. The V8 will be available in Russia and Japan by February, followed by releases in Germany, Spain and China by March, 2017.
ZTE Launches the all-new Blade V8 at CES 2017
Empowering users with eyes that capture world's beauty like never before with dual-camera featuring stunning Bokeh photos & 3D shooting
Las Vegas, Nevada —January 5, 2017– ZTE, a leading global mobile device maker, today launched the latest iteration in its popular Blade series, the Blade V8, at CES 2017 in Las Vegas. With the mission to find the beauty in the world through today's young people, the Blade V8 is equipped with stunning Bokeh photos and 3D shooting abilities. The device is on display at ZTE's CES booth in 30300, along with the newly launched Blade V8 Pro and the company's other pioneering smartphone, the AXON 7 Max.
"The Blade series has always been aimed at the young generation, and today we're proud to showcase its newest member, the Blade V8, to the world. We hope that through this phone and its incredible camera features, today's youth can see the world in new ways," said Jacky Zhang, Senior Vice President of ZTE Corporation and CEO of EMEA and APAC for ZTE Mobile Devices. "As a key extension of the human body, smartphones can't be more important to our daily lives, especially for capturing those significant moments. With that in mind, every piece of the Blade V8 is created to empower users with eyes to see the beauty of the world like never before."
ZTE Blade V8
The Blade V8 is the best choice for taking Bokeh photos and enjoying the excitement of 3D-shooting. Its dual camera acts as eyes through which young people can discover the true colour and beauty of the world around them. The device sports a 5.2-inch screen and 2.5 D curved edge glass offering a stunning handful of fun. The Blade V8 also packs in strong core components and features: Qualcomm Snapdragon octa-core chipsets, 4G LTE plus, a 13 MP + 2MP dual rear camera and 13 MP front camera for high quality selfie with flash, a front integrated fingerprint scanner, FHD screen resolution, Android N, VR goggles backing box and more.
THE EYES THAT CAPTURE THE WORLD'S BEAUTY: With the ability to detect depth and distance, the Blade V8 can take photos similar to those taken by SLR cameras in macro mode. The dual rear camera is also able to take photos from different angles and combine them together to create high-quality 3D photos. In addition, the refocus mode allows users to select the focus area after shooting to see images from different perspectives. Together with the manual mode and multi-camera mode, the Blade V8 becomes eyes for people who crave to discover the world's beauty.
A BEAUTY ITSELF: The new Blade V8 is a beauty in and of itself. Thanks to diamond cutting technology, the device's metallic body stays super slim while equipped with 2.5D curved-edge glass and a front integrated fingerprint scanner. Moreover, the Blade V8 offers 4 stylish colors to choose from: Rose Gold, Silver, Dark Grey and Champagne Gold.
BEAUTIFUL EXPERIENCE: The Blade V8 sports Qualcomm Snapdragon octa-core chipsets 435, Android N OS, and the new Mifavor 4.2 UI bringing the Blade V8 user experience to a whole new level. As the trusted partner for the modern, lively and young, ZTE's mission with the Blade V8 is to help people connect to a more beautiful world.
The ZTE Blade V8 will be available in:
Russia and Japan by February 2017
Germany, Spain and China by March 2017