Did YouTube just hit a homer?
3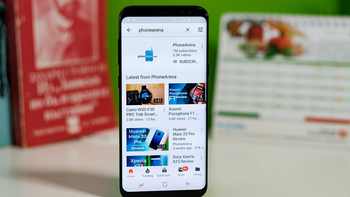 The business of streaming live sporting events online is a big one.
Variety reports today
that YouTube has signed a pact with Major League Baseball that will allow it to stream live 13 games that will be exclusive to YouTube in the U.S., Canada and Puerto Rico. The games will take place during the second half of the current 2019 season, and can be viewed for free from the official MLB YouTube channel (youtube.com/user/MLB). The schedule of games will be announced shortly.
Because the contests won't be available on any television network or streamed on MLB.TV, we're keeping our fingers crossed hoping that the matchups won't feature some of the less interesting teams in the game. Terms of the deal were not made public, and it comes after Facebook live streamed 25 MLB games last year on an exclusive basis. This year, Facebook is cutting back and will stream five non-exclusive games.
The live streams on YouTube will include a pre-game and post-game show, and YouTube creators will be part of the live stream. MLB Baseball will produce the games. The move by Google could indicate that it plans on bidding aggressively to stream more live sporting events in the future. It already streams home games for a couple of Major League Soccer teams, the Los Angeles Football Club and the Seattle Sounders.
"It's incredible to team up with Major League Baseball for this first-of-its-kind deal together to provide both diehard baseball fans and our YouTube community with live games exclusively on YouTube and YouTube TV. With Major League Baseball's expanding international fanbase, we are confident YouTube's global audience will bring fans around the world together in one place to watch the games and teams they love."-Timothy Katz, head of sports and news partnerships, YouTube
Last year, the MLB YouTube channel saw a 25% hike in views to 1.25 billion. The most watched video was the game winning home run hit by Los Angeles Dodgers first baseman Max Muncy during the third game of the 2018 World Series. That happened to be the only win by the Dodgers in the series as the Boston Red Sox won the Championship by a 4 games to 1 margin.