YouTube promises to give users better control over videos
1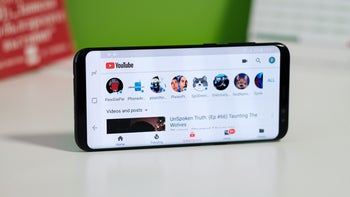 In a surprising move, YouTube revealed plans to offer users more control over their Homepage and Up Next videos. Apparently, three specific changes will be introduced in the coming days, which will allow YouTube users to set their preferences when it comes to what videos appears on their page.
For starters, YouTube users will be able t explore topics and related videos easier than before. A new set of options will be added, which are based on their existing personalized suggestions and should help them find what they're looking for faster than ever. The new feature will be implemented directly on the homepage, so you should see it when you scroll up. It's also on Up Next when browsing. Initially, the feature will be available on the
YouTube app for Android
, while iOS users will get it soon.
Another new tool that will give users better control over their videos is a new option that will make it easy to stop suggesting videos from a particular channel. This is very useful when YouTube gets your suggested videos wrong and a way to permanently fix the problem. Simply tap the three-dot menu next to a video on the homepage or Up next and choose "Don't recommend channel." This specific new feature will be available globally on the YouTube app for Android and iOS today.
Last but not least, YouTube users will now receive more information about the videos they're recommended from channels they haven't seen before, which are based on what other viewers with similar interests have liked and watched in the past. A small box under the video will offer more information on these suggested videos. As per YouTube's
announcement
, this feature is now available to everyone on the
YouTube app for iOS
, while Android users will get it "soon."