Google updates YouTube for iOS; app more closely resembles Android version
21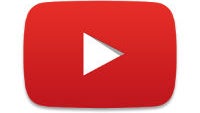 Even though YouTube is owned by Google, the first YouTube client for a smartphone was found on the OG
Apple iPhone
. If you have a good memory, you might recall the commercial Apple ran to promote the YouTube client on the phone. Remember the bulldog on the skateboard? "
You'll be surprised by some of the stuff you find on YouTube
," said the voice over announcer. "
But when it comes right down to it, maybe the biggest surprise is finding YouTube on your phone
."
YouTube was no longer a stock iOS app with iOS 6 Beta 4
, and those who wanted to continue to view YouTube were forced to download the app from the Apple App Store. No big deal really. In fact,
the move helped Google's finances tremendously
. Today, the YouTube app for iOS received an update that adds a "material design" look, similar to Google's recent Google Maps offering for the Apple faithful.
The update splits the app into three sections.
Subscriptions
is a list of new YouTube videos from accounts that you subscribe to.
Home
suggests videos for you to see, and lists videos that you recently viewed, and
Account
shows your viewing history, the watch later feature, and shows off your playlists. There are also some new gesture controls introduced, for navigating between sections and menus. The update also includes new in-app editing tools for those who upload their videos to the site.
YouTube for iOS is a free download from the Apple App Store. Weighing in at 40.7MB, it's more than worth its weight in entertainment!
source:
AppleInsider