Yahoo purchases Summly hires 17-year old founder to bolster mobile offerings
2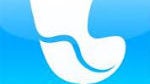 Yahoo is once again looking to an acquisition to improve its mobile products. The company announced today that it has agreed to purchase Summly in order to bolster its mobile offerings. Summly is a startup that automatically parses news stories to give a summary of the article to users. Summly has had an iOS app for its service, but that app will be shut down as part of this acquisition deal.
The financials of the deal haven't been released, but London-based Summly has gathered around $1.5 million in funding. Yahoo is hoping that the acquisition will be finalized in Q2, at which time not only will Yahoo bring in the service, but the development team behind Summly as well. Yahoo's Adam Cahan, senior vice president of mobile and emerging products, says Summly's technology will "come to life throughout Yahoo's mobile experiences soon."
Summly founder Nick D'Aloisio started coding at the age of 12 and founded Summly when he was 15. Now,
at the ripe old age of 17
, he's going to be working for Yahoo, making millions on this deal, and he seems excited about it all (not surprisingly), saying in his blog, "After spending some time on campus, I discovered that Yahoo! has an inspirational goal to make people's daily routines entertaining and meaningful, and mobile will be a central part of that vision. For us, it's the perfect fit."