Yahoo introduces a new service for mobile phones, PCs and PC-connected TVs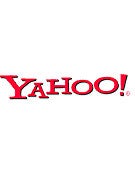 Yahoo announced the launch its new service, called Yahoo Go, at the 2006 Consumer Electronics Show in Las Vegas. The new service, which will be available on mobile phones, personal computers and PC-connected TVs, will give users access to different Yahoo's applications such as Yahoo Mail, Yahoo Messenger, Photos, calendar, address book, Web and image search, news, sports and finance without using a browser.
Initially, the service for mobile phones - Yahoo Go Mobile - will be preloaded on Nokia Series 60 devices and will be offered in 10 countries worldwide. In the United States it will be provided by Cingular Wireless.
Yahoo Go TV, which is expected before April 2006, will make entertainment-related services available on PC-connected TVs. Through a downloadable application on the PC, users will have access to content from CNN and MTV, movie trailers, information on movie times, TV shows, user ratings and weather, sports scores, stock data as well as news from My Yahoo. Yahoo Go TV will be free of charge, although there will be ads.
The Yahoo Go service for PCs, called Yahoo Go Desktop, will primarily launch with two applications – Widgets Engine (performing diiferent tasks such as checking for a wireless network availability) and Yahoo dashboard (providing one-click access to Flickr photos, Yahoo Messenger, news, Web search, address book and calendar, etc.).
Yahoo also stated that they have plans to introduce a service, which will enable users to program the recording of TV shows remotely over their mobile phones, and eventually offer music services through the TV.
Source: CNET News.com