Like LG, Xiaomi's future smartphones could feature three selfie cameras
2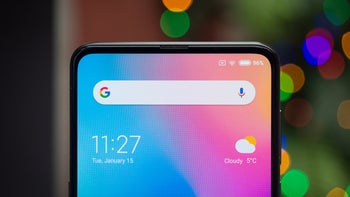 Extra rear cameras are becoming increasingly popular on smartphones, but up front, multiple cameras are still pretty rare. Moving forward, though, Xiaomi could change this.
Revealed by its latest
patent
, the world's fourth-largest smartphone manufacturer appears to be toying with the idea of a smartphone with three front-facing cameras. As seen on the Xiaomi
Mi Mix 3
, these sensors would be hidden behind the notchless display as part of a slider design. However, the possibility of implementing them within pop-up modules and wide notches is also a possibility.
In terms of functionality, it seems likely that a super-wide-angle camera like the one seen on the Google
Pixel 3
series would be implemented alongside the regular camera. Then, accompanying these could be a monochrome sensor for extra detail and improved selfies in low-light situations, or a Time-of-Flight camera that'd retrieve depth data for better bokeh photos.
With Xiaomi increasing the quality of its cameras with each smartphone release, a triple-camera selfie setup certainly isn't impossible. In fact, if the company wishes to it could implement one on the Xiaomi
Mi Mix
4 later on this year. Alternatively, it could save the extra cameras for next year's Xiaomi Mi 10.
Curiously, LG recently filed
a similar patent
which depicted three rear cameras within a wide notch. As with Xiaomi, there's no concrete information that suggests LG will ever launch a smartphone with three front-facing cameras. But if it does so, the two companies could find themselves competing directly against each other.