Xiaomi Mi Note 2 might launch under a completely different name
4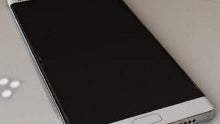 Xiaomi's long-awaited
Mi Note 2
looks set to be launched next week. From what we've heard and seen, the top-end model will be an absolute beast, with Qualcomm's Snapdragon 821 and 6 gigs of RAM under the hood. According to a new tidbit, Xiaomi may look to emphasize such a strong underbelly of power by calling it the 'Mi Pro'.
We've been chasing the Mi Note 2 for quite a while now. Earlier this week,
it passed through China's 3C regulatory body
, with reports suggesting that a September 14th unveiling could be on the cards. As the purported launch draws closer, Xiaomi has launched a 'Mi Pro' page on Weibo, suggesting that this could be the moniker for its soon-to-be-revealed humdinger.
Mi Pro is a seemingly befitting title for such a powerhouse. Likely to include 128 GB of storage at the top level, leaks have indicated a curved-edge form factor similar to
Samsung's Galaxy Note 7
. Given the very
well documented struggles
that have afflicted Sammy in recent times, Xiaomi is one of a number of rivals that will look to captitalize,
Following the possible launch on September 14th,
a leaked poster
has indicated that the device could reach customers ten days later. It should also be noted that said poster clearly referenced 'Note 2', so it seems likely that the new Mi Pro page relates to something else. Regardless of whether it shall be named as the Mi Note 2 or Mi Pro, here's hoping the hardware and general user experience lives up to the hype.
The report also mentions that the device could be packed with the Snapdragon 820 rather than the 821,
the latter of which powers
the new
Asus ZenFone 3 Deluxe
. Still, if Xiaomi can churn out a legitimate Note 7 alternative with more RAM, a lower price tag and no problems with exploding batteries, there's certainly reason to be excited.
If the device ends up packing such top-notch specs and looks like what you see below, would you pay the $450ish predicted price? Let us know in the comments!