Xiaomi confirms second generation Black Shark gaming smartphone
3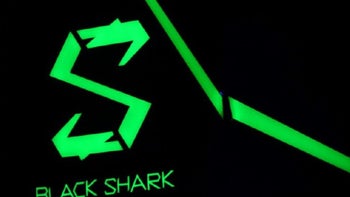 It looks like Xiaomi isn't done gaming smartphones, a rather niche product lineup, as the Chinese company has just confirmed its second generation Black Shark smartphone is likely to make its debut this spring.
Nine months after the original Black Shark made its debut on the market, Xiaomi asked fans to come up with new ideas and suggestions for its upcoming gaming smartphone. To clarify things, Xiaomi's Product Director
Wang Teng Thomas confirmed
he recently saw the new Black Shark in action and said it's "too fast."
Although Xiaomi's official didn't say anything about what we can expect from the 2nd Gen Black Shark smartphone when it comes to specs, a device codenamed Black Shark Skywalker was spotted online early this year.
According to a previous leak, we expect the new Xiaomi Black Shark device to pack a very powerful
Qualcomm Snapdragon 855
processor, paired with no less than 8GB RAM. Also, we can safely assume the phone will ship with Android 9 Pie on board and a state-of-the-art display.
Since the first Black Shark phone was launched back in April, there's a high chance that the next one will be introduced around the same time. It remains to be seen when and where exactly the Black Shark will be launched, although we don't expect this one to be available in the United States.