Qualcomm Snapdragon 855 production won't commence until Q4: report
6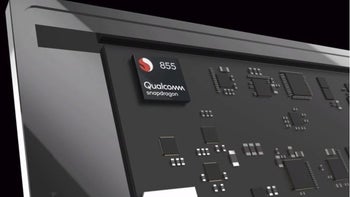 Qualcomm recently confirmed that the upcoming
Snapdragon 855
will indeed be its first mobile chip based on the newer 7nm manufacturing process. And today, thanks to a report by Taiwan's Central News Agency, it's been confirmed that TSMC will be taking over from Samsung this year when it comes to production.
According to the report, TSMC currently has production of Qualcomm's next-generation Snapdragon 800-series chip scheduled for Q4 2018, which means it could all begin as early as October. This will give the company more than enough time to prepare for its release in the first quarter of 2019, which will then allow multiple brands to use the new chip in their 2019 flagships such as Samsung with its upcoming
Galaxy S10 line
or Sony with its first flagship of the year.
Overall, it appears the new Snapdragon orders will account for roughly 8% of TSMC's total revenues in 2019. This adds to the 7%
Qualcomm
already contributes to the company's total through other manufacturing orders related to separate components. However, Qualcomm won't be TSMC's only major customer throughout 2019. After all, the company has also secured orders for Apple's new A12 chip that will power the 2018 iPhone X line, although it isn't set to be included in the
cheaper LCD iPhone
model.