Xiaomi on track to reach 100 million sales target next week, two months ahead of schedule
6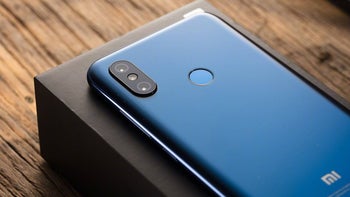 After shipping 90 million smartphones in 2017, Xiaomi revealed earlier this year that its goal for 2018 was to ship a total of 100 million devices. Today, with over 2 months left to go until the year-end, Xiaomi's Senior Vice President, Wang Xiang, has announced that the company is on track to reach this goal by next week.

This means that, despite a relatively stagnant smartphone market which is also shrinking in certain regions, Xiaomi will reach its 2018 goal two months ahead of schedule. Moreover, it gives the company an extra two months to push the figure even higher. Xiaomi is yet to announce a revised goal for the year but, from the looks of things, the company is shipping an average of 10 million units per month. This, combined with the upcoming holiday season, suggests the company should easily reach 120 million units by the end of the year.
The news of Xiaomi's success this year comes shortly after the company unveiled its latest flagship,
the Mi Mix 3
. Unlike preceding Mi Mix models, the third-generation device adopts a new slider format that allows for a very impressive 93% screen-to-body ratio. Furthermore, the smartphone is the first in the world to support 5G and is also
one of just two
devices with a whopping 10GB of RAM.