Winner of our SOUL by Ludacris SL150 headphones and Werx screen replacement giveaway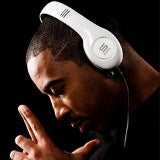 We love giveaways, and we're certain that you love them even more.
Last week
we had the SOUL by Ludacris SL150 and a Werx screen replacement for an Android smartphone to give away, and today we're happy to announce that we have a confirmed winner! Congratulations go to
smak425
!
We just wanted to repeat the whole thing about that screen replacement service again, just to make sure that it's all clear. With the Werx screen replacement kit, you'll receive a pre-paid FedEx box, where you'll have to put your phone in the unfortunate and sad event of screen damage. Then you simply ship the box to Werx, and you should be getting your handset back with a brand new screen in no more than 72 hours. Thankfully, this service isn't distributed through giveaways like ours only, so everyone who would like to take advantage of it can purchase it at a RadioShack store for $99 for iPhone 4S/4 and Android smartphones, and $199 for iPad.
Meanwhile, if you like the idea of rocking a new Beats by Dr. Dre Solo headphones and a Werx screen replacement kit for iPhone 4S/4, be sure to
participate in our new giveaway
!
Once again, congrats to
smak425
, and good luck to everyone else!