WhatsApp sued on allegations of sharing user data without consent
4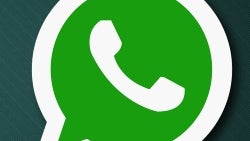 Facebook-owned messaging app WhatsApp is being sued in Germany on grounds of collecting and sharing user data with the social network. The action stems from WhatsApp's August 2016 decision to start connecting users' phone numbers with Facebook systems and tracking "basic metrics."
Apparently, WhatsApp also sends the phone numbers of users' contacts to Facebook, even if they aren't WhatsApp users. Which sounds like a pretty big "no-no." Moreover, WhatsApp users who opted out of Facebook's programme of using user data to target ads and suggest friends are given no option to stop sharing data entirely.
In September, government bodies ordered Facebook to stop collecting and storing WhatsApp user data in Germany, and December saw the European Commission accuse the social network of giving "incorrect or misleading information." Now, the Federation of German Consumer Organizations is asking for an injunction to stop data sharing and make Facebook delete all data from German WhatsApp users, accusing the companies of abusing users' trust.
WhatsApp maintains that its privacy policy and terms are compliant with established laws and EU regulatory guidelines.
ALSO READ