Voice-controlled powernAPP for Windows Phone wakes you up when you tell it
2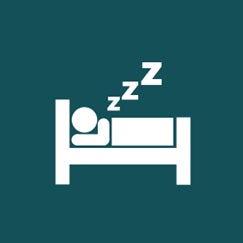 Oversleeping is one of the main risks for people who want to take a brief nap. A new Windows Phone app, called powernAPP, will surely come to the rescue for those who want to rest a little during their lunch break without missing the important meeting afterwards, for example. This handy app allows you to set a quick alarm and wakes you up after the specified time for your siesta expires.
Sounds quite similar to your phone's default alarm clock feature, right? Well, not exactly. powernAPP has an ace up its sleeve – it supports the voice command feature, present in Windows Phone. This means that you can comfortably set your powernAPP alarm by holding the Windows button and state the desired time of your awakening. According to its description, you can also ask the app to cancel or readjust the nap alarm.
powernAPP comes with a simple interface and supports voice commands in English, German and French.
The handy anti-oversleeping app is free to use and is compatible with Windows Phone 8 devices only.
Download: powernAPP (
Windows Phone
)
via:
WMPoweruser