Vine for Android catches iOS, brings front camera support, and more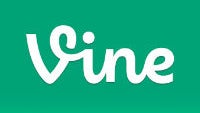 Vine has been on a pretty quick pace as far as updating its Android app since it was released. When Vine for Android first launched, it was missing a number of features, and given how quickly it has been updated, it makes us wonder if the app wasn't rushed because of the rumors of Instagram video coming soon. Whatever the reason, the Vine app has finally made it close enough to feature parity with iOS that whatever else is missing doesn't matter much.
The star of the new update is the feature that everyone wanted right from the start: front camera support. No longer do you have to go through the inconvenience of using the rear camera on your device. Additionally, the update brings an upload manager for controlling unsubmitted posts, some UI tweaks, and of course the usual bug fixes and performance updates.