Verizon's variant of the LG Optimus LTE II shot by photographer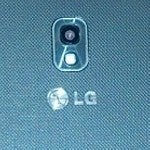 LG Spectrum
, which is Big Red's version of the original Optimus LTE.
Speculation is that the phone will be equipped with a 4.7 inch True HD IPS screen, which means instead of the oft-criticized PenTile display,
the display uses a regular RGB matrix
. The rest of the specs look quite enticing as well, including 8-megapixel camera, the dual-core 1.5GHz Qualcomm MSM8960 S4 processor under the hood, NFC support and Android 4.0.4 installed. There is 16GB of native storage and Global radio support (GSM/UMTS/CDMA/LTE).
In Korea, the LG Optimus LTE 2 comes with 2GB of RAM which is something that LG might want to seriously consider for this model,especially since the Samsung Galaxy S III already has 2GB of RAM. However, Verizon's version is expected to feature only 1GB of RAM.
We have no word when we might see the device get launched, nor do we have any idea on pricing. The
$99 on-contract pricing announced Tuesday for the loaded Motorola ATRIX HD has to be considered
by any carrier looking to remain competitive in this area of the market, so it will be interesting to see where Verizon prices this. We believe it should be affordable to be successful.
When you get a chance to examine the pictures of the phone, let us know what you think by dropping us a comment in the box below!
source:
Engadget