LG lifts the veil over its True HD IPS display, says it's better than AMOLED
35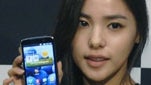 We wrote about the
LG Optimus LTE phone
recently not because of its LTE connectivity chip - after all it's Korea-bound for now - but because of that huge 4.5" display with the new "True HD IPS" technology of LG.
The display has 720x1280 pixels crammed in the 4.5" diagonal size, which gives it 329ppi pixel density, making it
the first retail handset to beat the Apple iPhone 4 and iPhone 4S Retina Display
in that respect. Moreover, this stunning display resolution is achieved with a
regular RGB matrix
, not the PenTile arrangement of
Samsung's HD Super AMOLED displays
, and LG is quick to point that out calling it "True HD".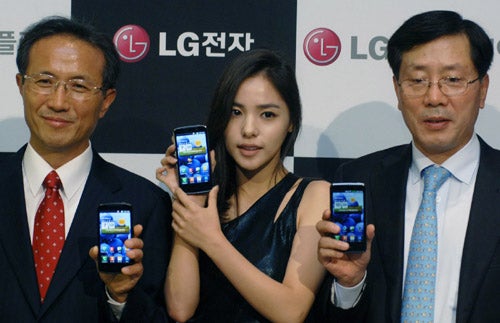 The In-Plane-Switching (IPS) technology, on the other hand, means brighter display with accurate color representation, good viewing angles and low power consumption. When you add those up, "True HD IPS" is perhaps the best title LG could have come up with. The manufacturer cites a study done by Invertec in August with a spectrometer, which pitted this 4.5" display against the
Super AMOLED Plus on the Samsung Galaxy S II
, and found out it beats it in color accuracy and power consumption.
It was not specified whether the power consumption was measured showing mostly white background, like in a website, a scenario where AMOLEDs lag in power consumption, and also the screen reflectance ratio was not measured, which is as important for sunlight visibility as brightness. Looking at the vivid, oversaturated colors AMOLEDs have, one can't argue with the color accuracy part, though. The study does say that power consumption was measured at the maximum brightness level of 600 nits, which is a bit disappointing, since that's peak brightness most current IPS-LCD phones already have, except for the
luminous Nokia 701 with its 1000 nits
.
The True HD IPS screen is a beauty, and LG rightfully notes that in the era of LTE, media and news will start being consumed mainly via our mobile devices, so a high-resolution display will become the thing to have on your phone, along with a larger screen.
source:
LG
SEOUL, Oct. 10, 2011 -– Having earlier this year introduced 3D without glasses on the Optimus 3D and the 700-nit superbright NOVA display on the Optimus Black, LG today raised the ante with a new breakthrough in the form of "True HD IPS" display.

True HD IPS display made its world debut on the new Optimus LTE Smartphone in Seoul, Korea, where both the phone and display set a new standard for best-in-class resolution on a 4G connected device. The new smartphone's 4.5–inch True HD IPS display, developed in close collaboration with sister company LG Display, offers advanced resolution, brightness and clarity and shows colors in their most natural tones, as they were meant to be seen.

In a report recently issued by international product testing and certification agency Intertek, IPS displays perform better than AMOLED in areas of color accuracy, brightness, battery efficiency and performance.

According to LG, True HD IPS display takes the viewing experience on mobile handsets to the next level by offering:

· More information at a glance with genuine 1280 x 720 HD resolution and 16:9 screen viewing without distortion, which are the same standards used in the television industry;
· Sharper and crisper text thanks to 329 ppi real RGB resolution;
· True natural colors that are the most comfortable to eyes;
· Automatic color adjustments applied by LG's exclusive Mobile HD Graphic Engine;
· HD Movie Editor to create personalized HD videos quickly and easily.

"Since mobile devices are widely expected to become the main platform for media consumption in the LTE era, high resolution displays on smartphones will be even more necessary", said Dr. Jong-seok Park, President and CEO of LG Electronics Mobile Communications Company. "Optimus LTE with True HD IPS display will usher in a new standard by enabling users to enjoy beautiful and detailed high definition content even while on the go."


# # #