Verizon offers Microsoft employees first crack at the Windows Phone 7 HTC Trophy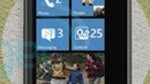 According to a leaked brochure, some Microsoft employees, are being offered first crack from Verizon to purchase the Windows Phone 7 flavored HTC Trophy in CDMA. The Microsoft employees will get to buy the device in early 2011 for $199.99 if they renew their 2 year contract now. As part of this deal, the employees will also get a leather case and a car charger.
With a 3.8 inch WVGA screen, a 5MP camera and 16GB of storage, the HTC Trophy should be able to compete favorably with some of the top-end Android phones on Big Red's roster. It also is described as being a "quad-band global phone" which means that roaming over GSM pipelines will happen when you take your Trophy overseas. The deal to Microsoft employee ends December 31st.
source:
Engadget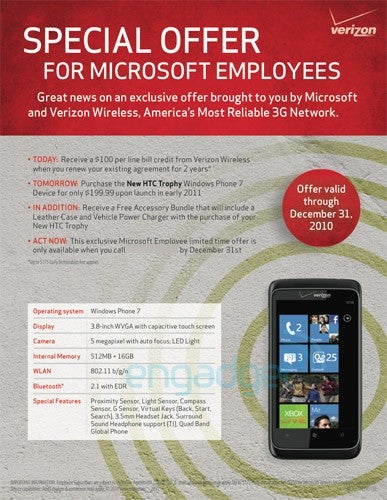 Microsoft employees are getting first crack at Verizon's version of the Windows Phone 7 flavored HTC Trophy
Recommended Stories