Varioptic releases Artic 320 liquid lens for camera phones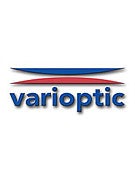 Varioptic, a liquid lens company, announced the launch of the industry's first multi mega pixel, auto-focus, liquid lens for camera phones - Artic 320. It comes as a result of the Varioptic's close work with Samsung Electro-Mechanics to develop auto-focus lenses for camera phones ever since introducing its first patented liquid lenses last year. The Artic 320 liquid lens acts more or less like the human eye, changing its focus by altering the border between two drops of liquid via electricity. It is equipped with the company's patented electrowetting technology, which makes it smaller, cheaper and more durable, compared to traditional lenses. The main features are:
large changes in focal lengths

direct electric drive

fast response time

good transparency

large operating temperature range

very low electrical power consumption

shock and vibration stability
The Artic 320 liquid lens is planned to be showcased at Photonics West in California this week as well as at 3GSM Congress in Barcelona, in February.
Source: Varioptic