User edits on Google Maps temporarily disabled
8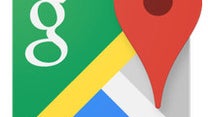 Last month, we told you how a trip to N 33°30'52.5", E 73°03'33.2" on Google Maps would take you
to an image of the Android logo answering nature's call on the Apple logo
. Even though you've probably seen a similar image on the back of a pick-up truck, in this case someone lacking in maturity just had to use Google Map Maker to express his view in a vulgar fashion.
Over at the Google Product Forums, Googler Pavithra Kanakarajan wrote that the company has shuttered auto-approval and user moderation globally for Map Maker until a better mousetrap can be built. And by mousetrap, we mean a better way to make sure that something like this prank cannot be repeated again.
With the auto-approval and user moderation shut down, a nasty backlog has developed as edits are going through a manual approval process. With those huge backlogs, Google has decided that starting today, it has disabled editing across all countries. Kanakarajan says that putting a new system in place is going to take more than a few days, and Google hopes to have this resolved as soon as possible.
"Given the current state of the system, we have come to the conclusion that it is not fair to any of our users to let them continue to spend time editing. Every edit you make is essentially going to a backlog that is growing very fast. We believe that it is more fair to only say that if we do not have the capacity to review edits at roughly the rate they come in, we have to take a pause. We have hence decided to temporarily disable editing across all countries starting Tuesday, May 12, 2015, till we have our moderation system back in action. This will be a temporary situation and one that we hope to come out of as soon as possible."-Pavithra Kanakarajan, Google
source:
GoogleProductForums
via
BGR