Upcoming HTC handsets to come in new and thrilling form factors
2

HTC
is one of the youngest companies in the cell phone world that started selling their handsets under their own brand name just three years ago (read our article on the
history of HTC
if you want to know more). The Taiwanese company has managed to won recognition as one of the leading smartphone manufacturers really fast and according to a survey by Gartner, it´s the fourth largest handset maker that has outpaced all other rivals, save Nokia, RIM and Apple. Naturally, keeping up the good work means HTC will have to remain as active as ever and create their own, unique brand image that will become immediately recognizable by consumers. To get this done, the company has hired leading designers like One & Co to work on the outer appearance of their upcoming phones.
Actually, One & Co is fully owned by HTC, but has been granted operational freedom, i.e. works as an independent consultancy with its members dealing with projects for other companies like Microsoft, Kodak and Nike. In an interview for Forbes, one of the leading designers,
Claude Zellweger
, discloses more details about the basic ideas that the latest products of the Taiwanese manufacturer have been built around. Judging by the
HTC Hero
and
Tattoo
(that is
expected to roll out this October
), the Android-based handsets have a joyful design, come in more joyful colours and feature exchangeable panels, while the Sense interface is modified so as to allow more capable social networking. These devices are generally aimed at ordinary users, since the Google-made operating system is still below par in terms of business functionality (although we
expect
this will change really soon). The protruding chin that is not present on the Tattoo and the Sprint version of the
Hero
, will probably return to the upcoming devices of the manufacturer, because it´s part of the distinguishing design elements that people associate with HTC.
The next Windows Mobile handsets by HTC will remain austere and business-oriented, but this certainly doesn´t mean they are unappealing - we all know the extremely attractive smartphones like the
HTC Touch Diamond2
and
Touch Pro2
, not to mention the pictures of the HTC Leo (
also called the HD2
) that have been recently leaked on the Internet reveal the handset is surprisingly thin, despite its most impressive set of functions. The growing use of new materials like the Teflon coating present on the white version of the HTC Hero makes for a thrilling trend as well. Such novelty features are to become more common with expensive models of the manufacturer, because they will make them stand out from the cell phone crowd. Moreover, Mr. Zellweger promises future handsets with new and thrilling form factors. We cannot wait to see what the HTC designers will surprise us with.
source:
Forbes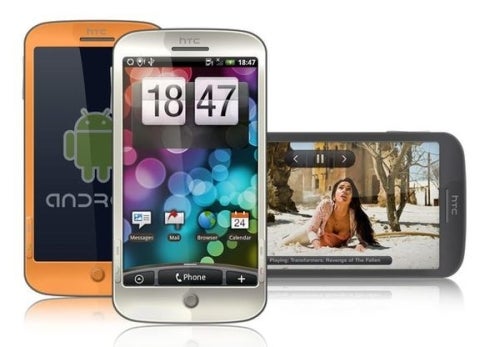 This concept phone has not been made by HTC