Deal: Asus ZenFone 4 Pro is now $100 cheaper in the US
1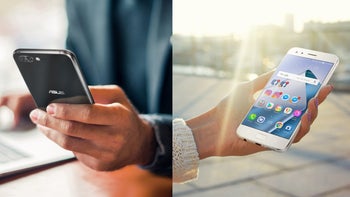 Asus' newest high-end smartphone, the ZenFone 4 Pro, hasbeen available to buy in the USsince late October. Initially priced at $599, the handset can now be bought for$499 - at this price, we'd say the phone is a worthy alternative to the OnePlus5T.
Right now, only Amazon is selling the Asus ZenFone 4 Pro at$100 off. Other retailers, including Best Buy, Newegg, and B&H, are still asking$599 for the device.
Powered by a Qualcomm Snapdragon 835 processor, the ZenFone4 Pro features a 5.5-inch 1080p display, 6 GB of RAM, 64 GB of storage space,microSD card support, and a pretty generous 3600 mAh battery with fastcharging. But the phone's highlight feature is probably its dual rear camera (12MP + 16 MP) with optical image stabilization, 2x optical zoom, and 4K videorecording. The handset still runs Android 7 Nougat, though an update to Android8 Oreo will certainly be released by Asus this year.
The Asus ZenFone 4 Pro comes with 1-year US warranty and iscompatible with GSM/LTE carriers like AT&T and T-Mobile (Verizon, Sprint,and US Cellular are not supported). If you want to buy the phone right now for$499, visit the source link below.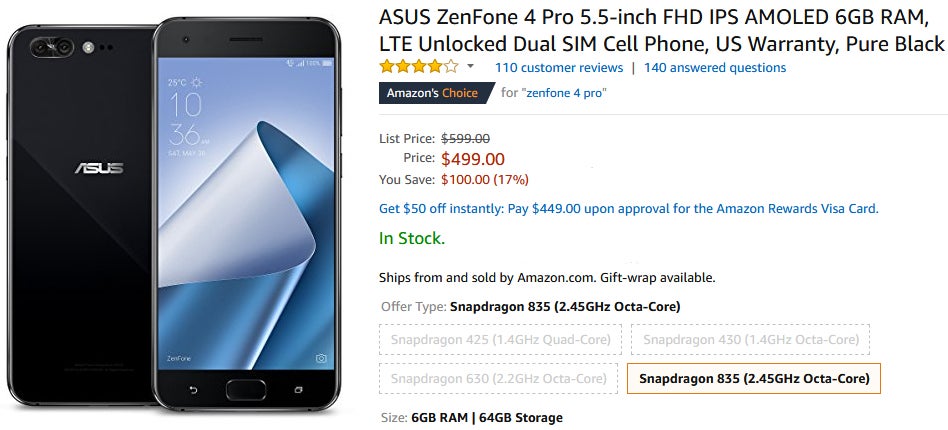 source: Amazon