UPDATED: Apple iOS 10 final list of compatible devices
49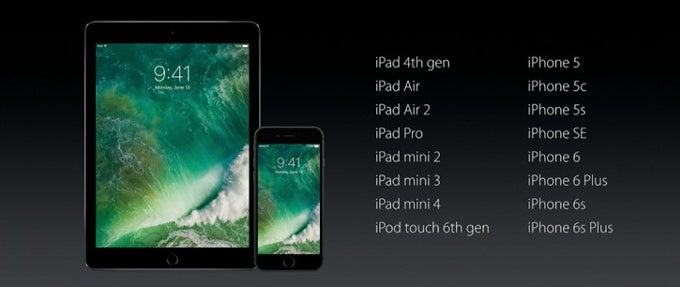 Apple has unveiled iOS 10 and it's a huge update that brings new looks and a ton of new functionality to the mobile platform.
But what devices will get the update this fall?
Apple has neatly provided a list of all the devices that are compatible with iOS 10 and it starts with the following:
iPhone 5 and later
iPad mini 2 and later
iPad 4th gen and later
iPod Touch 6th gen
That's a pretty substantial list of devices, isn't it?
Update:
Earlier, Apple had mistakenly listed the original iPad mini, the iPad 2nd and 3rd gen tablets, as well as the iPod 5th gen as iOS 10 compatible. It has now updated its list of compatible devices and those aforementioned devices are out of the list.
Recommended Stories