UEFA EURO 2012 official app arrives on iOS, Android, BlackBerry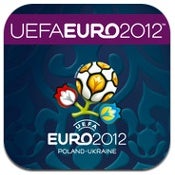 The 2012 European soccer championship organized by UEFA, just got an official app on pretty much every major mobile platform, right ahead of the start of the competition taking place in both Poland and Ukraine. The app is available for free on iOS (including a dedicated iPad version), Android and BlackBerry.
The championship kicks off on June 8th and will continue until July 1st, 2012, and you can use the application to view live scores, have alerts and video highlights soon after the end of a game.