Today's CTIA schedule
3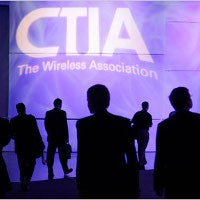 Do you know what day is today? We betyou do – it's
day one of CTIA
, the show that is
all about wireless technology
! It's in our list of
most exciting
events of theyear, but this year it's even more special as plans about events andannouncements surely changed virtually hours before its kick-off as
AT&T unveiled its plans to acquire
the U.S. fourth largestcarrier T-Mobile.
Nevertheless, we have seen someannouncements take place already and there is plenty more to come. We– of course – are already in sunny Orlando preparing for a busyday. You can subscribe to our RSS feeds as we'll have a lot coming up, but you could also check out our Facebook page or follow us on Twitter, where we share our updates as well. The schedule for today is:
Day One Keynote - 9:00am – 10:30amEST | 6:00am – 7:30am PST | 1:00pm – 2:30pm GMT
- CTIA was dominated by Sprint and theHTC EVO launch last year, but will the pin pointing carrier manage topull it off this year? We expect to hear more about this from CEO DanHesse. Julius Genachowski, chairman of the FCC, will also speak upand we look forward to his comments on the AT&T-Mobile deal.
Samsung Mobile Unpacked 2011-11:00am EST | 8:00am PST | 3:00pm GMT
- Samsung unpacked a brand new Galaxy SII with much fanfare at MWC a month ago. What's coming next? Staytuned as we'll most probably hear about the 8.9-inch super thin tabletin the company's Galaxy Tab lineup.
Sprint event - 1:30pm – 4:00pm EST| 11:30am – 1:00pm PST | 5:30pm – 9:00pm GMT
- Well, if Sprint fails to surprise usthe first time, it has another event scheduled for just after lunchtime. And that could well coincide with the launch of those yummyGingerbread-powered HTC EVO 3D and HTC EVO View 4G.
AT&T reception - 4:00pm –7:00pm EST | 1:00pm – 4:00pm PST | 8:00pm – 11:00pm GMT
- We'll just remind you that AT&Tis on its way to becoming the behemoth of carriers in the US and thatshould be enough to spur interest to all AT&T-related events.
Mobile Focus - 7:00pm – 10:00pmEST | 4:00pm – 7:00pm PST | 11:00pm – 2:00am GMT
- The Mobile Focus is one of thelargest and best-attended events at CTIA and we see no reason whythis could change in 2011. Of course, we'll be at thisinvitation-only event, just as Nokia, T-Mobile and RIM which willtake center stage.
Which of the events excites you the most? Let us know in the comments section below!