Tinycore is a CPU and RAM monitor that fits inside the Android status bar
2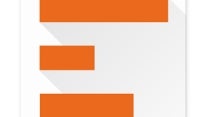 Tinycore is a status bar indicator for CPU frequency and usage, RAM usage, and battery level. It fits all this information into a line that's just a few pixels high, and appears to the top right corner of the status bar. While being minimal in its execution, Tinycore is very customizable, with options to adjust the foreground and background color, the indicator's height, width, position, and orientation, as well as the data update interval, status bar and notification drawer behaviour, and other aspects of its functionality.
Like other apps that work in the background, this one has the option to prevent Android from killing the process in a low memory situation by showing a permanent notification inside the drawer. If you don't fancy this feature, Android will still restart the monitor once free memory is available.
While robust, Tinycore is designed to be lightweight and low on system resource usage. For example, it stops its monitoring activities when the screen is turned off. The app runs on Android 2.2+ devices and is completely free, although more advanced features can be acquired through an in-app purchase.