The Weather Channel partners with Lyft to keep you dry in bad weather
1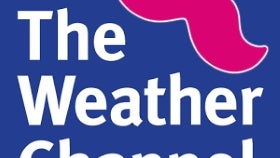 Let's be honest here, no one looks out their window anymore. We have plenty of apps that can tell us whether or not it will rain in the next 30 minutes or not. And one of the most popular ones is
The Weather Channel
app. And since the folks at The Weather Channel know better than most of us if it will be rainy or not, they decided to make it easier for us to stay dry.
In order to help us in that regard, The Weather Channel now features a Lyft integration. This new feature will tap into your calendar to see where you need to go and when. Then it cross-references its own data, and if the weather is going to be bad, it might suggest you to order a Lyft ride.
Accepting the Lyft suggestion will redirect you to the Lyft app, so it's not a full integration, but it's a nice way to streamline the process. However, for the time being this feature is only available for Samsung handsets, as it's part of the company's "Made for Samsung Developer Program". The Weather Channel has partnered with the South Korean OEM before for an exclusive app for the
Samsung Galaxy S7 edge
,
Galaxy S6 edge+
,
Galaxy Note 5
and probably,
Galaxy S8
and
S8+
.
"We know that weather can impact many areas of our lives and our users check our site and apps multiple times a day for the latest information. With this in mind, we want to seamlessly connect multiple services to help our users efficiently navigate the elements, streamline travel activities and potentially save time and money by providing them with the right information at the right time during their day,"
said Domenic Venuto, general manager, consumer division, The Weather Company.
"This is a great example of how we're delivering on our goal to instill confidence and actively help people make better decisions."
All that being said, a Lyft spokesperson made sure to clarify that Samsung is just the beginning, and the company will be looking to bring this feature to other vendors as well. Of course, you could also just look out the window, no matter if you use a Samsung phone or not.
via
VentureBeat