The Lumia 620 has started receiving the Nokia Black update
1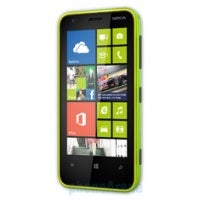 It seems that Nokia has startedupdating its Lumia 620 Windows Phone handset with the Lumia Blacksoftware. Sometime yesterday, Lumia 620 owners from Finnland and the Netherlands were able to update,and today, the goods seem to be on a global roll.
Besides Windows Phone 8 GDR3, the LumiaBlack update will bring App Folder, Nokia Glance screen 2.0,Bluetooth LE support, as well as some of Nokia's camera apps -Refocus, Beamer, Storyteller, and the coveted Camera to the 620
The Lumia 620 was released lastJanuary. While it's good to see Nokia is taking care of it one yearlater, we wonder whether it will be eligible for any updates thatwill be hitting the Finns' newer phones.
source: WMPowerUser