The Bug Butcher is an insanely hectic arcade game, coming to mobile later this month!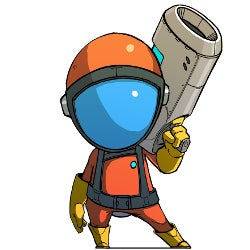 The Bug Butcher is a humorous and hectic arcade shooter which, thankfully, didn't go for the
pixel
-art style that a lot of these games do nowadays, but is instead filled with high-quality graphics and pleasing, fluid animations. It's a side-scrolling platformer / shoot-em-up that is very obviously inspired by the action games of times past.
Currently, it's only available for PC, but the developer has just announced that it will be making the jump to mobile as well! Coming to Android and iOS on the 20th of October, this game will surely make arcade lovers' thumbs hurt from the action. We sure hope you have a controller for your mobile device.
The PC version supports 2-player action. We hope that there is some way for two people to play the mobile version as well, as there's definitely room for some fun co-op action there. We'll have to wait and see, though.