T-Mobile set to offer two MiFi routers within the first half of 2011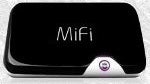 Easy, T-Mo subscribers, Lil Wayne is on
his
its way to help your MiFi cause as early as March 2011. Or, at least, a leaked screenshot hints this is the case. This first portable router by T-Mobile, which seems to be hilariously
codenamed Lil Wayne
, is set to be followed by another T-Mo-branded mobile hotspot in the second half of 2011.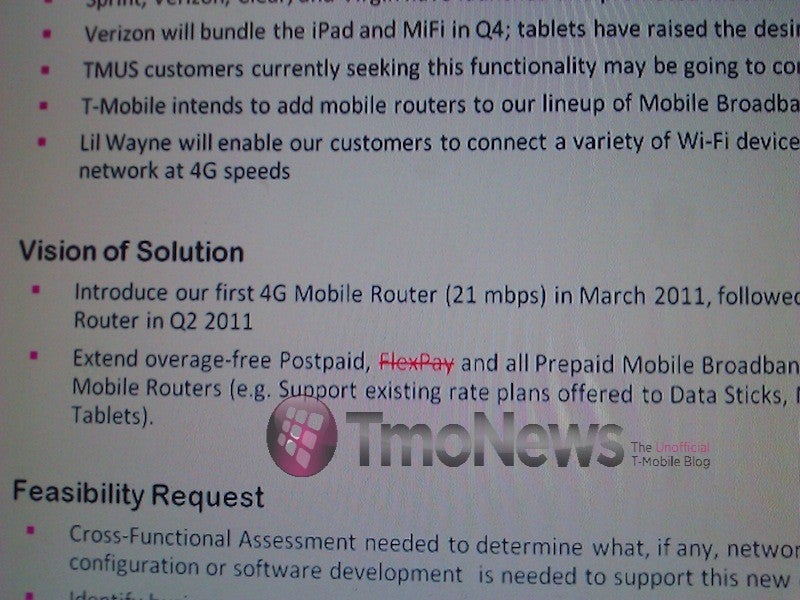 From this screenshot, a few things become clear for the upcoming Lil Wayne MiFi - this mobile hotspot is set to be released in March 2011, it has theoretical speeds of
21Mbps
and it will be branded a
"4G router"
. However, no information about the two devices' manufacturer(s) and prices is available, let alone any indication about what kind of data plans the fourth-largest US carrier will offer.
As for the bigger MiFi picture in the US - Verizon and Sprint already have MiFi devices (for over a year, actually) and one more for each CDMA carrier is coming as well (namely,
Sprint's Novatel 4082
and
Verizon's Samsung SCH-LC 11
).
AT&T
only recently launched its first MiFi hotspot, which offers faster speeds than its rivals and an own OS, but also more expensive service plans.
source:
T-Mo News