AT&T to launch MiFi with HSPA 7.2 support and more expensive plans
2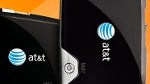 AT&T will become the third carrier – after Verizon and Sprint – to release its own MiFi device.
The Novatel Wireless MiFi 2372
for AT&T is expected to provide faster speeds with HSPA 7.2 support and it's also set to be the very first MiFi device with its own OS on board. Sadly, these perks come at a price and the announced service plans ($35 per month for 200MB and $60 for 5GB) are nowhere near the best available on the market ($40 a month unlimited usage with Virgin Mobile).
It's been over a year since Verizon and Sprint (through Virgin Mobile) shipped their first MiFi devices to the market, but now AT&T joins the club with a MiFi that offers HSPA 7.2 support, which means that you may get speeds over 2.0Mbps in good conditions. It also has its own OS that allows you to access various apps through a browser – for example, it gives you the chance to send a text message, see a weather forecast or do a background e-mail check, just to name a few. Furthermore, this little Wi-Fi hotspot provides internet connection for 4 hours (when fully charged) for up to five devices and has a microSD card slot as a shared memory of all devices.
AT&T will start to sell the
MiFi 2372
on Sunday this week for $49.99 on a two-year contract after a $100 mail-in rebate. Despite the expensive data plans, if you are an AT&T subscriber and you want to stay connected wherever you are, this may come as a handy offer. Any takers?
source:
PC Magazine
via
Information Week
Recommended Stories