Superb deal: T-Mobile will throw a free iPhone XR or iPhone X at you if you do this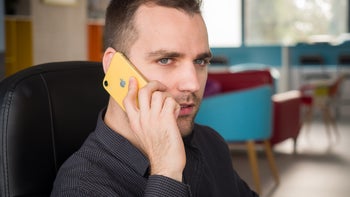 T-Mobile will essentially throw you a free iPhone XR or iPhone X in your general direction as part of its new 2019 Marche Apple deal. Okay, not literally, but if you're a good boy and meet a couple of requirements, you can get yourself a spanking new iPhone on the cheap.
If you're a new customer, you will have to activate two new lines of qualifying service, one of which needs to be used with the new device. Existing customers will have to activate at least one new line of qualifying service to be used with the new device.
In order to be applicable for the deal, both new and existing users will also have to meet the following requirements: they need to trade-in an eligible device, purchase the iPhone XR or iPhone X through T-Mobile's Equipment Installment Plan (EIP) with 0% APR, pay the required down payment and any applicable taxes on the pre-credit device price at time of purchase, and remain active with good EIP standing with T-Mobile.
Applicable for trade-in in this scenario are Apple iPhone 6, 6 Plus, 6s, 6s Plus, 7, 7 Plus, 8, 8 Plus, X, all in good and working condition.
In case you're not phased by the iPhone XR, the Magenta carrier will knock $750 off the price of an iPhone XS or iPhone XS Max via monthly bill credits. This deal is available starting today, both online and in brick and mortar T-Mo stores across the US. it will be active while supplies last, so don't make your mind for too long or you might just miss it. Also have in mind that no backorders will be applicable to T-Mo's deal.
For more details, check out T-Mobile's
dedicated page for this deal
.
Verizon has a similar BOGO deal
going on right now as well, giving you a free iPhone if you buy one. In order to be eligible for Big Red's offering, you need to sign up for an Unlimited plan, but no trade-in is required.