Steve Jobs documentary hits theaters and video-on-demand today
37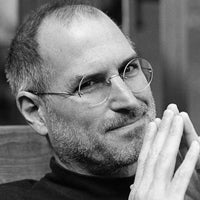 Back in July, we told you about
a new documentary about the late Steve Jobs
that was scheduled to open in theaters on September 4th. Anyone look at a calendar lately? Today is the fourth of September and "
Steve Jobs: The Man in the Machine
" is now playing at selected theaters, and on certain video-on-demand platforms. The film runs for two-hours, and at a preview showing earlier this year at SXSW, Apple executive Eddy Cue called the film "
An inaccurate and mean-spirited view of my friend. It's not a reflection of the Steve I knew
."
Rotten Tomatoes, however, gave the film a score of 75 which is not too shabby. The documentary is being screened in 65 theaters covering 50 markets; in case you missed the trailer, it is embedded below. VOD platforms offering the documentary include iTunes, VUDU, Xbox Video and the PlayStation Store. Pricing varies with the HD version available from iTunes for $4.99.
On October 9th,
the Aaron Sorkin written Steve Jobs biopic will debut in theaters nationwide
. This film stars Michael Fassbender as Jobs, and Seth Rogen as Steve Wozniak. The movie, based on Walter Isaacson's best selling biography, is in three acts. The first act shows Jobs backstage just before the introduction of the Mac. The second act shows Jobs backstage before Apple announces its purchase of NeXT. That act not only brought Jobs back to Apple, it also led to the development of iOS. The third act shows Steve Jobs backstage prior to the unveiling of the Apple iPod.
Last year,
the Ashton Kutcher vehicle Jobs failed miserably at the box office
. If you haven't seen it yet, it is available on Netflix.
source:
RedmondPie